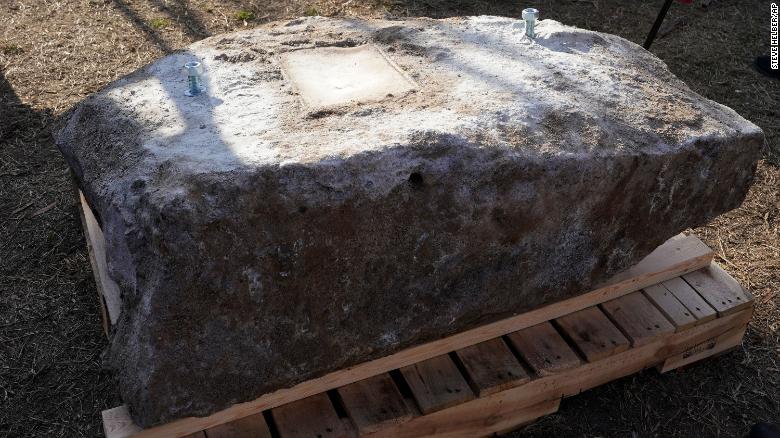 Workers found the time capsule on December
17
while dismantling the 40-foot pedestal on Monument Avenue in Richmond
,
according to a news release from Northam's office
.
The 12-ton statue of Lee on his horse
, 哪一个
was removed in September
,
became a focal point for racial justice protests in Richmond
—
the former capital of the Confederacy
.
The time capsule was found in the tower of the pedestal about
20
feet above ground level
.
Workers also dug a large 5-foot-deep hole near the cornerstone of the pedestal in hopes of finding the time capsule
.
Historians believe the time capsule was placed on October
27, 1887,
and included about
60
items that were donated by
37
Richmond residents
,
many of which were related to the Confederacy
,
according to the governor's office
.
The state plans to store the pedestal until officials decide what to do with the partial monument
.