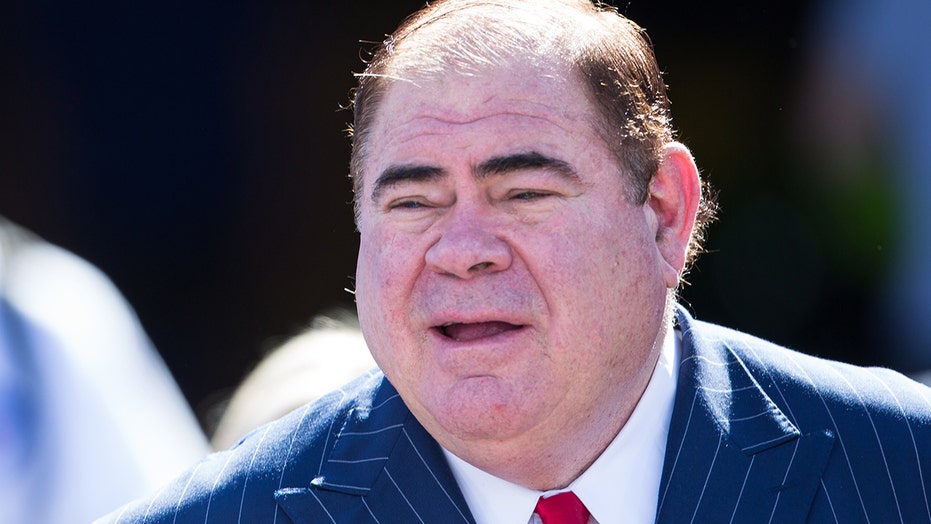 "Calvin Johnson comes to the door and he's barefoot," Baker said. "He's just overcome with this smile, you know, if Santa Claus was on his doorstep. All of a sudden you see — like all these guys — reflect on his journey in his life and what it means to him." 
The former wide receiver, who played his entire nine-year career with the Detroit Lions, had just been told he's heading to Canton, Ohio, where he'll be inducted into the Hall of Fame and his legacy as one of the all-time greats will live on forever.
CLICK HERE FOR MORE SPORTS COVERAGE .
"So now we're shutting down, it's like 10 o'clock at night and he turns to me and he goes, 'Are you going back to campus?' And I said, well, no, Calvin, we got a couple of other doors to knock. His response was fascinating," Baker told Fox News. "'Ah, you're going to go collect some more tears.' And I said, yeah, that's what we're going to do."