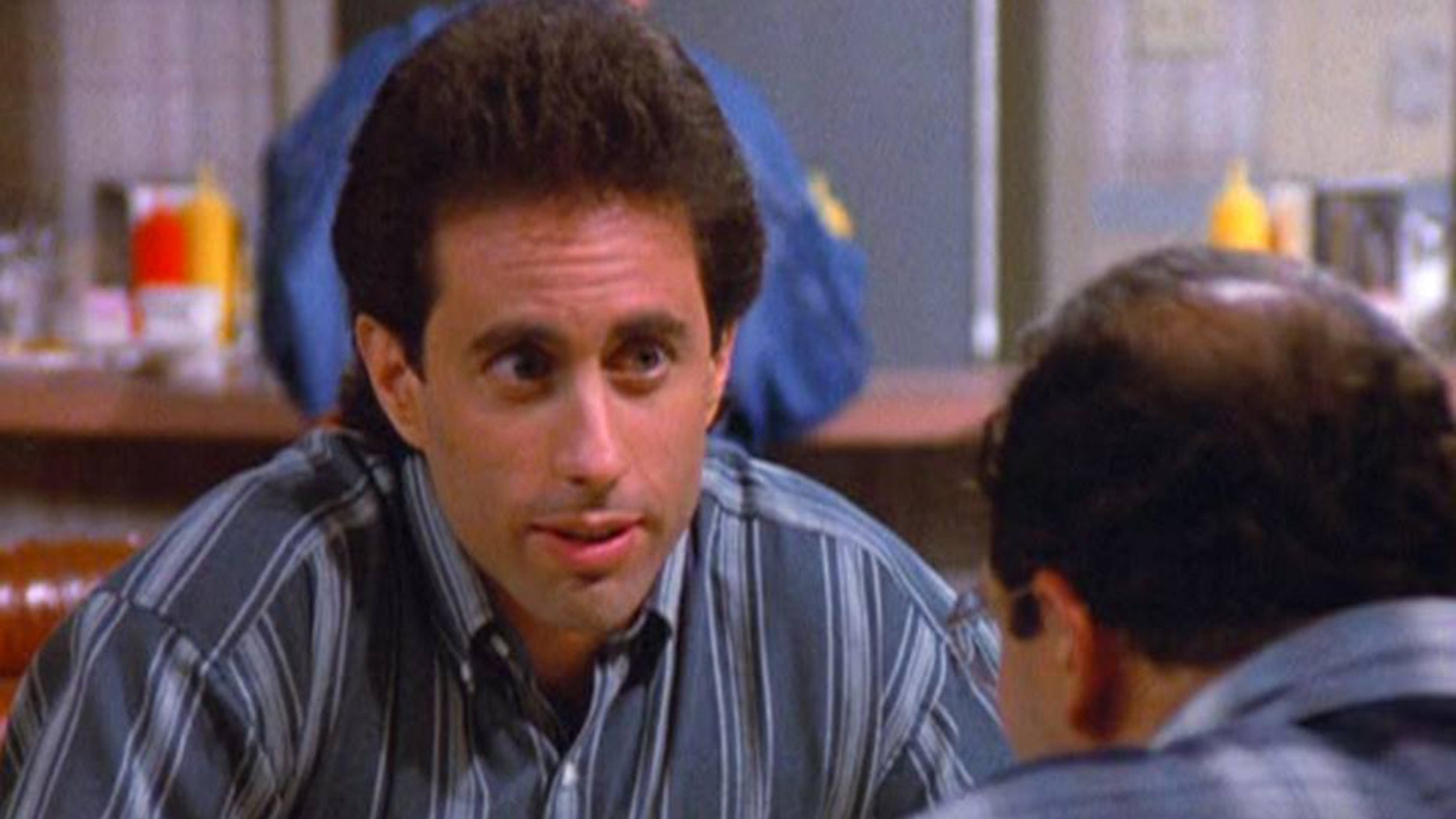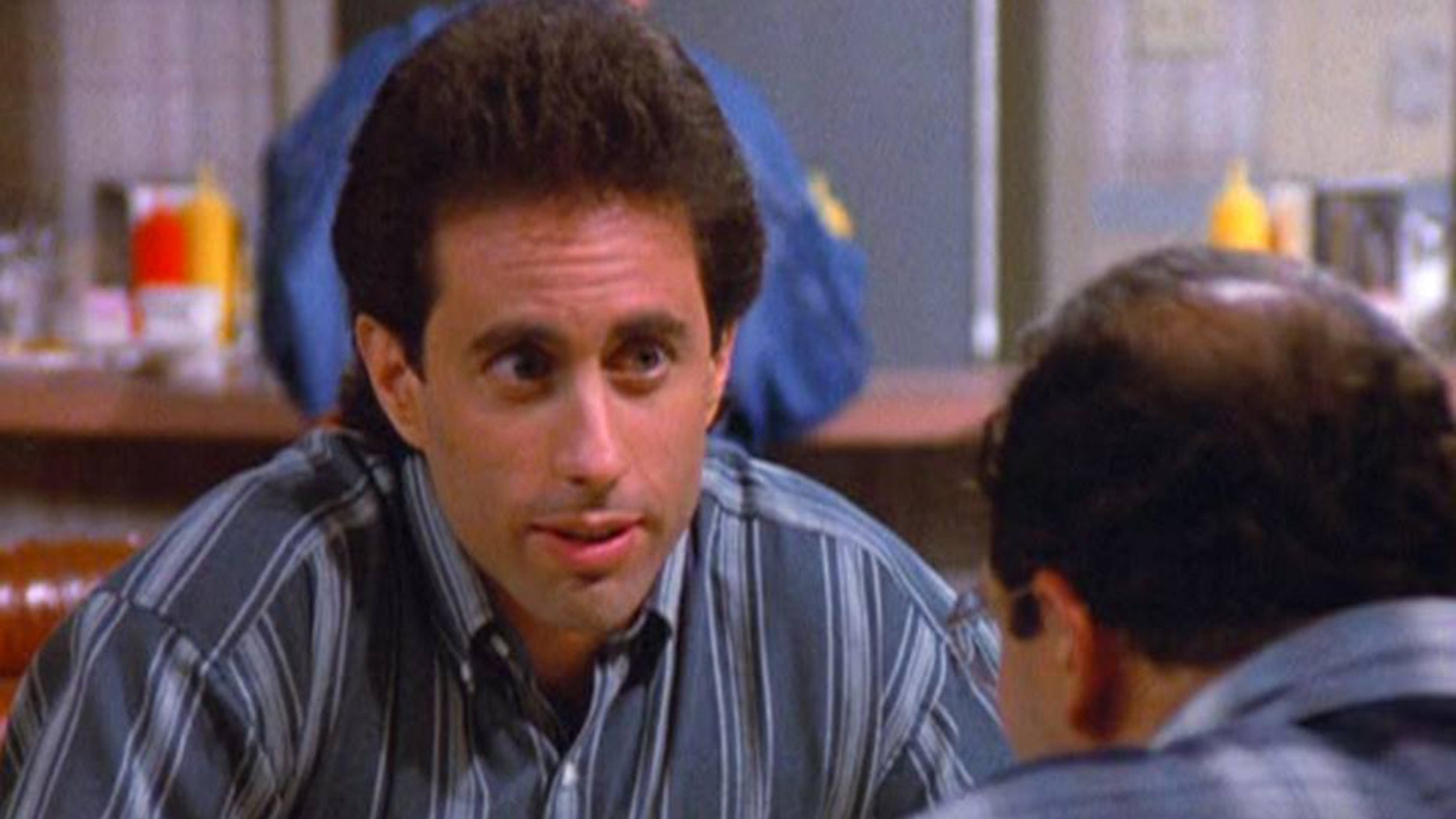 The Thanksgiving holiday has arrived and with it comes family, food, and a surprising amount of downtime in which to watch TV.
With relatives gathering around to lazily drift off into a post-turkey nap, it can be hard to find something that's mutually agreed upon to put on TV. Fortunately, sitcoms throughout the years have gifted viewers with dozens of Thanksgiving-based episodes that will allow you and your loved ones to bond over the tradition that you and some beloved characters are all sharing.
To help facilitate the post-dinner viewing, below is a list of Thanksgiving sitcom episodes worth throwing on the TV this holiday.
"Friends" Season 3, Episode 9 – "The One With The Football"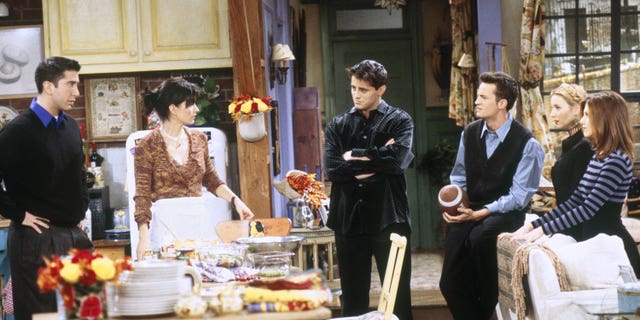 What better way to commemorate the gathering of family than with a good old-fashioned sibling rivalry. When the gang finishes watching a football game, they decide to have a fun pick-up game outside. However, Monica and Ross explain that they haven't played football together since Monica broke her brother's nose several years ago while competing for the "Geller Cup." Before long, the entire "Friends" group finds themselves swept up in the competition and taking the game more seriously than even the desire to sit down and have a nice meal. If you're a family full of stubborn football fans, you'll relate to this episode.
"Brooklyn Nine-Nine" Season 1, Episode 10 – "Thanksgiving"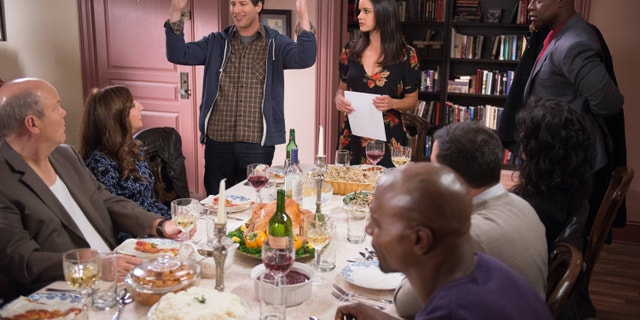 Some families that gather for Thanksgiving are less-than-traditional. There's perhaps no better example of a non-traditional family than the gang on "Brooklyn Nine-Nine." In its first Thanksgiving episode of the series, Amy tries to make the newly-instated Captain Holt her mentor with a lavish celebration. Jake, however, hates the holiday due to some deep-seated issues with his own family. He asks Holt if he can work a case and lucks out when both he and Holt are called away to investigate money being stolen from the precinct. While they chase the bad guys, Holt manages to teach Jake that family doesn't have to be a thing that you're burdened with, but rather something you can choose for yourself. In the end, the precinct bonds over a very non-traditional meal side-by-side with the people they've chosen to love.
"Cheers" Season 5, Episode 9 – "Thanksgiving Orphans"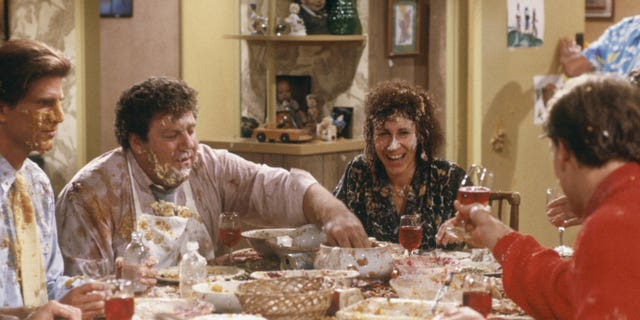 After being forced together by a series of unfortunate circumstances, the regulars at the bar find themselves at Carla's house where the lack of family and domestic setting drive them over the edge as they grapple with their frustrated shortcomings. Eventually, the lack of proper food leads tempers to a boiling point that can only be vented by way of a good-old-fashioned food fight. While it starts out as confrontational, they find that the food brought them together in the end, even if it wasn't through eating it.
"How I Met Your Mother" Season 3, Episode 9 – "Slapsgiving"
When Lily and Marshall try to jump-start a holiday tradition by hosting Thanksgiving, the group can't help but let their personal turmoil get in the way. While Robin and Ted try to get over their recent breakup, the real threat to Lily's perfect image of a Thanksgiving comes from her husband's constant torturing of Barney over the third in their ongoing slap bet. As everyone grinds their particular axes, they eventually learn that holiday traditions can't be manufactured and simply have to come about organically by way of the people you love. This episode is a standout if for no other reason than it gave fans the catchy song, "You Just Got Slapped."
"Seinfeld" Season 6, Episode 8 – "The Mom and Pop Store"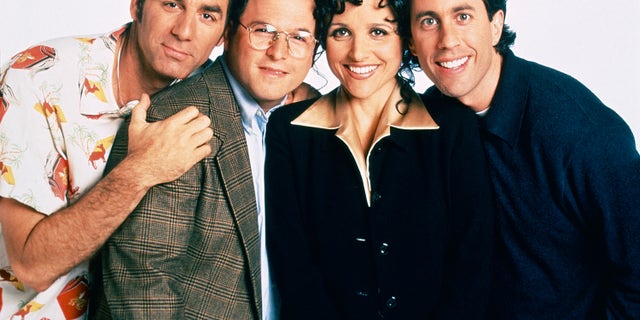 If you're tired of Thanksgiving episodes that simply depict characters gathering around a table to eat in the end, this installment of "Seinfeld" is probably for you. While it lacks a traditional turkey and dinner setting, it focuses entirely on a uniquely New York tradition, the Macy's Thanksgiving Day Parade. When Elaine lands her boss a chance to hold the Woody the Woodpecker float at the parade, she has her work cut out for her in order to make it work. Meanwhile, Jerry struggles to understand why he wasn't invited to a friend's party while George buys Jon Voight's car. If it doesn't sound like you're dealing with an average show about Turkey Day, you're right, but "The Mom and Pop Store" works nonetheless.