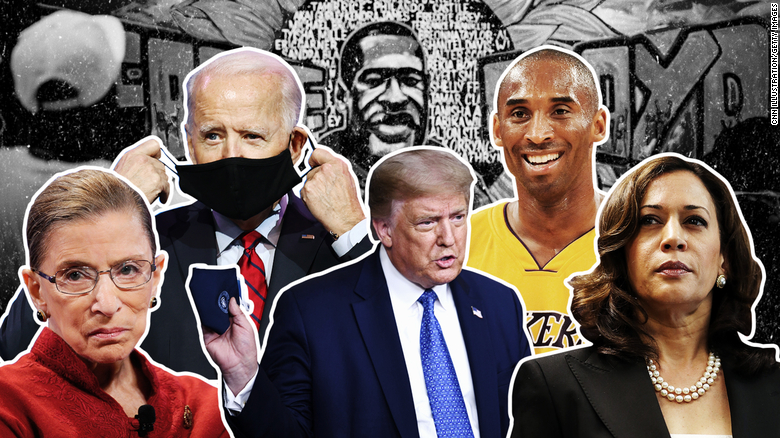 Vuoi tenere il passo con i migliori commenti in 2021? Iscriversi per our weekly newsletter, Provocare / persuadere.
Abbiamo pensato che non sarebbe mai finita. But finally…it did, ed eccoci qui tutti, dire addio a 2020. There is no denying how unrelentingly rough it was — a jam-packed carnival of disaster. But it wasn't all bad — no, veramente. There was much heartache and misery, but also great heroism and courage. The year that tested all humanity gave humanity a chance to show its brilliance, resilience and dignity.
Come take a deep breath and revisit the commentary of
2020
with us
—
the lows and highs
,
the painful setbacks and the stubborn march toward progress
.
Where we were
,
and how far we've come
.
One more look back before we all buckle up for
2021.
Frida Ghitis

:

This is the bombshell Trump's team didn't want revealed
gennaio 3
The praise or condemnation President Donald Trump is drawing for the latest US actions in the Middle East in no way diminishes the power of the legal bombshell that just exploded in the United States with new evidence of his behavior regarding Ukraine
.
Siamo grati per i lavoratori in prima linea che non hanno mai smesso di presentarsi in questi lunghi e confusi mesi, assicurandoci che il nostro cibo venga raccolto e spedito, mantenere riforniti i nostri negozi di alimentari, raccogliendo la nostra spazzatura, e proteggendo le nostre città e paesi.
Siamo grati agli operatori sanitari che fanno lunghi turni e si isolano dai loro cari, le infermiere che confortano e aiutano le persone a salutare per ultimo, ei dottori che lottano per ogni respiro.