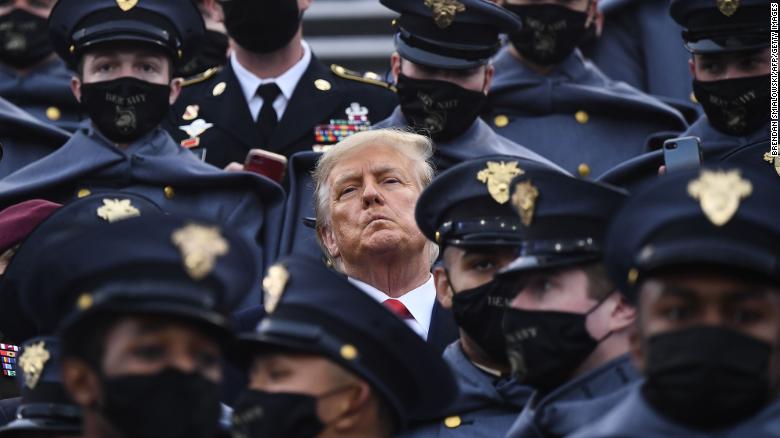 On Monday, White House spokesman Hogan Gidley was asked whether President Donald Trump felt "emasculated" by being de-platformed from Twitter and Facebook. To which he said this: "The most masculine person I think to ever hold the White House is the President of the United States."
Yes, really. He said it. You can watch it yourself right
here
:
Now, it's worth noting here that Trump has a badly misshapen sense of what being "masculine" actually is. He thinks being a man means being "tough."
As I wrote back in June 2020
:
"His idea of strength and toughness is deeply distorted, twisted and gnarled over many decades of grievance and bravado. See, for Trump, being strong and being tough is tied directly to winning, to dominating, to using overwhelming force to get a desired result.
"In his mind, might makes right. And the world is split between people willing to use their power over others and those too afraid to exert it."
Masculinity is, for Trump, tied up in power and being a tough guy. Or at least acting like a tough guy.
* George Washington was the nation's greatest general of his time, winning the Revolutionary War and establishing our current republic.
The point here is two-fold:
1) Trump's idea of masculinity is deeply flawed.
2) Even by that flawed standard — or really any standard — he is nowhere close to being the "most masculine person" to ever hold the White House.
That claim, like so much that has come out of the White House over the past four years, is utter bunk.