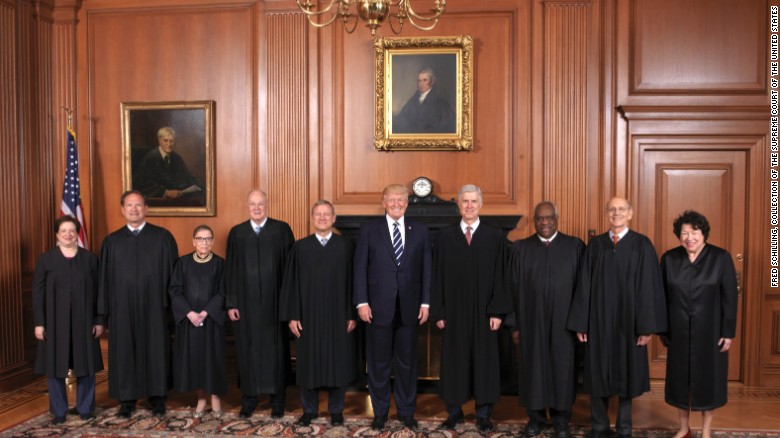 Here's a timeline of key events involving Trump and the Supreme Court over the past four years:
2017
Jan

. 20:
Chief Justice John Roberts administers the oath of office to President Donald Trump
,
who swears to
"preservar,
protect and defend the Constitution of the United States.
"
Jan

. 27:
Trump signs an executive order for a
new travel ban
,
a key provision of which bars foreigners from seven countries
,
most of them majority-Muslim
.