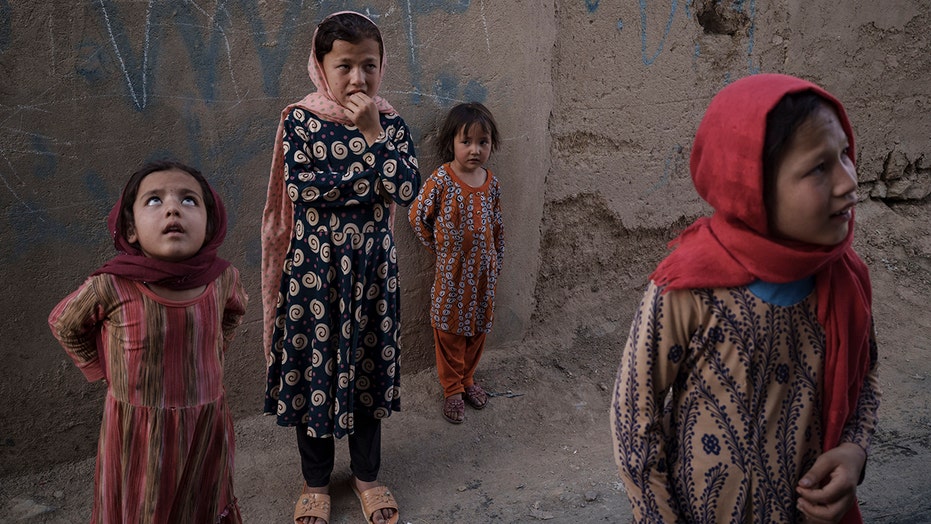 As the C-17 transporter gains altitude, shaky mobile phone video captures two tiny dots dropping from the plane. Footage from another angle shows many in the crowd on the tarmac stopping in their tracks and pointing.
The full extent of the horror becomes apparent only later. The dots, it turns out, were desperate Afghans hidden in the wheel well. As the wheels folded into the body of the plane, the stowaways faced the choice of being crushed to death or letting go and plunging to the ground.
VIETNAMESE AMERICANS HELP AFGHAN REFUGEES: 'WE WERE THEM'
More than a month later, much remains unclear about what happened in that tragic takeoff on Aug. 16, a day after the Taliban swept into Kabul, prompting a flood of Afghans trying to escape the country.
Even how many were killed remains unknown. Videos show two dots falling from the airborne plane, several seconds apart. But two bodies landed on the same rooftop at the same time, suggesting they fell together, so the other figure seen falling in the videos could be at least one other person. Also, the U.S. military has said it found human remains still in the wheel well of the C-17 when it landed in Qatar but did not specify how many people. At least one person, a young soccer player, died on the tarmac, crushed under the C-17's wheels.
The U.S. military says it has not completed its investigation into the day. It said the C-17 was bringing in supplies for the evacuation effort at the airport but was mobbed by Afghans on the tarmac as it landed. Fearing the plane would be overwhelmed, the crew decided to take off again without unloading the cargo. Videos taken by Afghans on the tarmac show hundreds running alongside it, and perhaps a dozen people sitting on top of the wheel well, though it is not known how many jumped off before the plane lifted off.