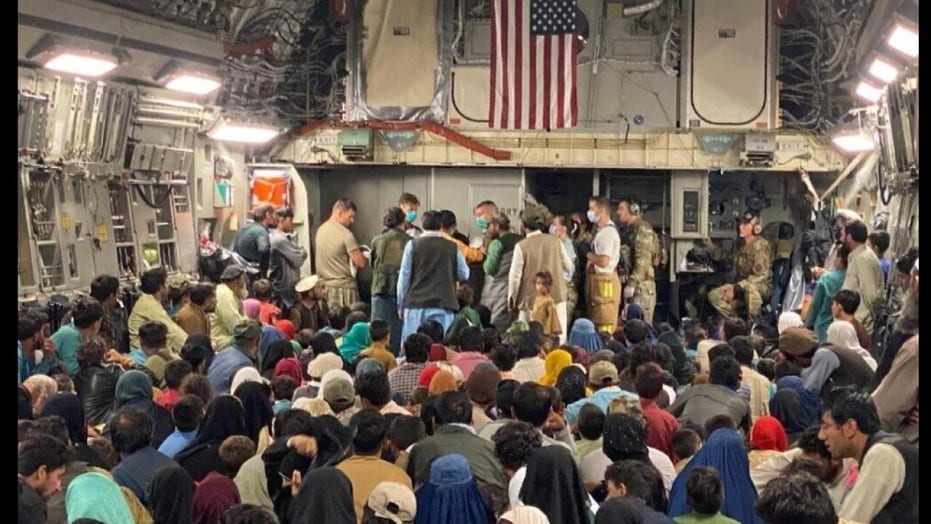 The flight nurse, Kapt. Leslie Green, of the 375th Aeromedical Evacuation Squadron, told Fox News Wednesday it was the first time she'd ever helped deliver a baby.
"The hard part, she did by herself," she said of the Afghan woman whose healthy newborn daughter arrived minutes before landing. "The baby was perfect. [Sy] was small, a little bit small, definitely didn't make full term, but came out crying – so she seemed to be doing well in this world."
BABY GIRL BORN ON FLIGHT FLEEING AFGHANISTAN NAMED AFTER AIRCRAFT CALLSIGN
While working on another patient who had passed out in the rear of the plane, she said she was alerted to another issue at the front, in the restroom.