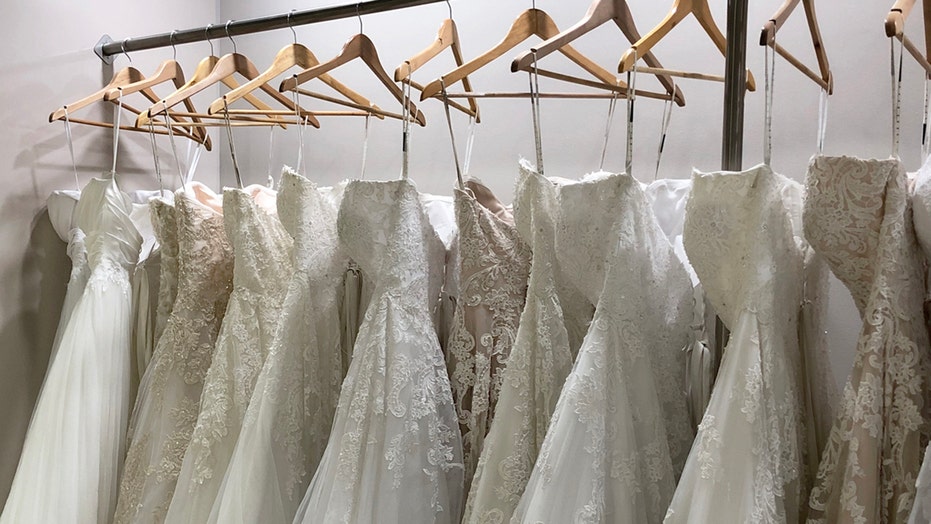 Tucker, 94, of Birmingham, Alabama, married in 1952 when Black women weren't allowed in bridal shops, so instead of a white gown, she wore a navy blue dress, according to AL.com.
Recently, she was watching the movie "Coming to America" with her granddaughter Angela Strozier, according to a Facebook post by Strozier. During the wedding scene, Tucker revealed her lifelong dream to try on a wedding dress.
Strozier decided to make that happen. 
GETTING MARRIED IN COLORADO? THE STATE MIGHT HELP PAY FOR YOUR WEDDING
A few days later, Strozier took Tucker to a local David's Bridal shop, where Tucker tried on two wedding dresses. 
Local makeup artist Pharris Clayton even gave Tucker a makeover, before the dress appointment, according to the Facebook post. 
Strozier told AL.com that when they arrived at David's Bridal she explained the situation to the employees.