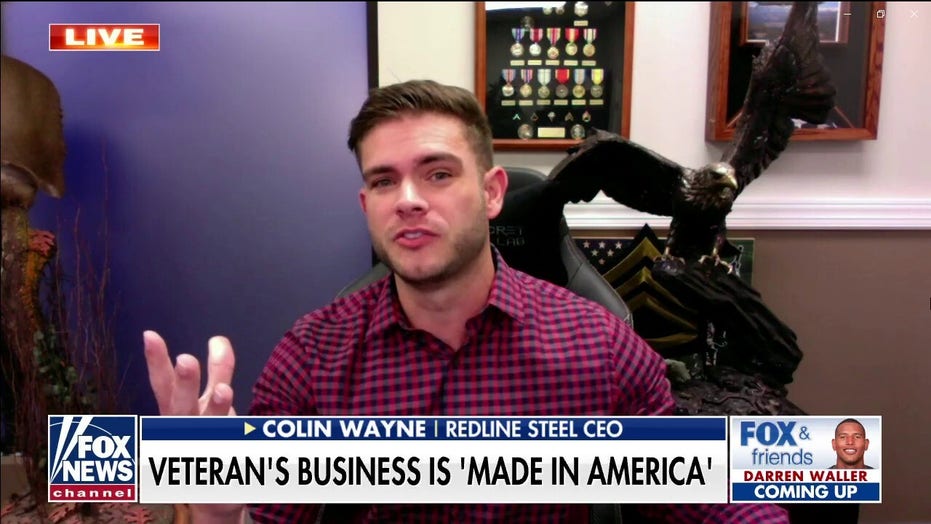 Colin Wayne Erwin, a former Army staff sergeant, almost died on May 3, 2012, when a rocket attack on his base in Paktika province blew up a gym with Wayne inside. He suffered severe injury with shrapnel in his legs, nerve damage in his back, and a traumatic brain injury.
ARMY BAT VETERAN WHO OWNS STEEL PANY ASKS BIDEN TO BRING BACK 'MADE IN AMERICA' SHOWCASE
Wayne's long road to recovery began at Bagram Air Base, the massive military hub in Afghanistan that the Biden administration chose to abandon before U.S. citizens and their allies were fully evacuated from the country. It is now under Taliban control.