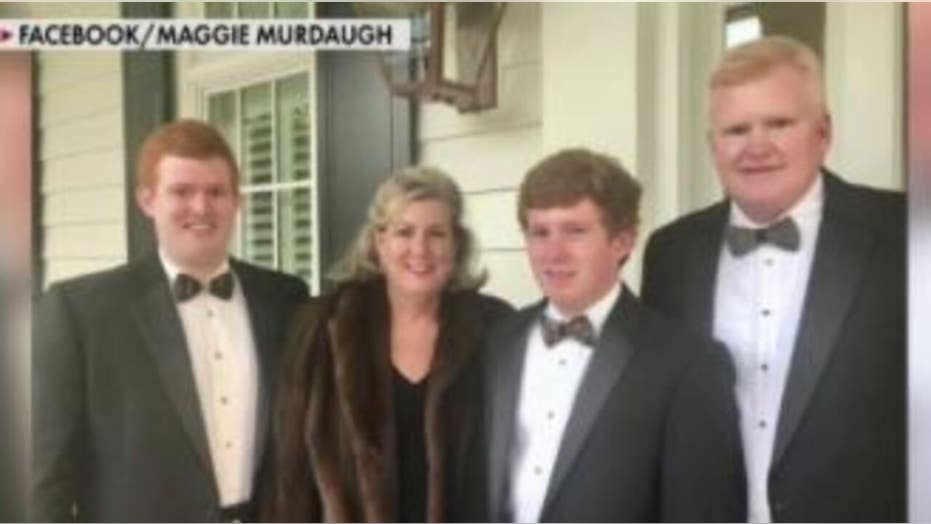 The South Carolina Attorney General's Office had asked the judge to prevent Murdaugh from traveling to an out of state rehabilitation facility or be fitted with a GPS locator, but Murdaugh's defense attorneys pointed out that their client turned himself in to authorities earlier that day, and was coping with a opioid addiction worsened by the yet-to-be solved murders of his wife Maggie and son, Paul, months ago. The judge ultimately ruled that Murdaugh was not a danger to the community. 
The State Law Enforcement Division confirmed earlier Thursday that Murdaugh was arrested and charged with insurance fraud, conspiracy to commit insurance fraud and filing a false police report. Murdaugh's lawyers said he had been in drug rehab for about 10 days after his law firm fired him over missing money that could total millions of dollars.
"I can assure you that SLED agents will continue working to bring justice to anyone involved with any criminal act associated with these ongoing investigations," said SLED Chief Mark Keel. "The arrests in this case are only the first step in that process."
SC LAWYER ALEX MURDAUGH SURRENDERS BEFORE BOND HEARING AFTER BOTCHED SUICIDE PLOT 
The State Law Enforcement Division on Wednesday opened a sixth investigation into Murdaugh and his family — this time over the death of housekeeper and nanny, Gloria Satterfield, who died in his home. The woman's death certificate said she died from natural causes and it wasn't reported to the Hampton County coroner. But a wrongful death settlement for $ 500,000 said she was killed in a slip-and-fall at Murdaugh's home.
Murdaugh's father, grandfather and great-grandfather all held the office of solicitor in the area for more than 80 years and other family members were prominent civil attorneys in the region. Murdaugh himself was an authorized volunteer prosecutor supporting his father's cases, a relationship the office severed this month as Murdaugh said he was seeking rehabilitation for an oxycodone addiction.
It all started June 7, when Murdaugh found the bodies of his 52-year-old wife, Maggie, and their 22-year-old son Paul shot multiple times after returning to their Colleton County home after visiting his sick father. Those killings remain unsolved, and Murdaugh's lawyers have said he is adamant he had nothing to do with their deaths.