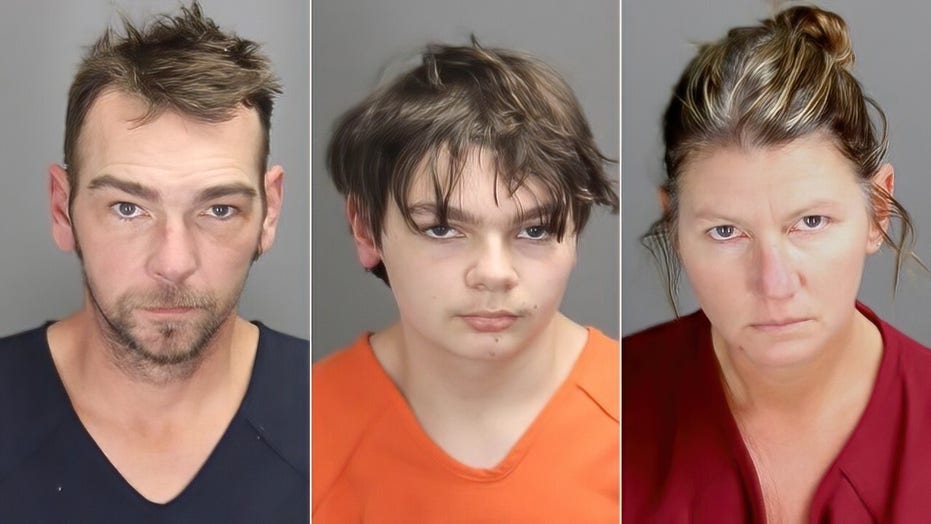 James and Jennifer Crumbley joined their 15-year-old son inside the Oakland County Jail in Pontiac following their arrests in Detroit during the wee hours of Saturday morning, the New York Post reported.
The three family members were being held in separate areas of the jail and were not being permitted to communicate, Oakland County Sheriff Michael Bouchard said, according to the Post.
All three were being held in isolation and under suicide watch, the sheriff said.
"We have nothing to lead us to believe that anybody has any mental health challenges so far," the sheriff told reporters at a news conference on Saturday. "They indicate no interest or desire to hurt themselves."
CRUMBLEY PARENTS 'ABSOLUTELY WARRANTED,' EACH COULD FACE 15 YEARS, FORMER US ATTORNEY SAYS
Ethan was sent to the jail last week after he allegedly shot four classmates dead and wounded seven other people Tuesday at Oxford High School, the school he attended in a suburb north of Detroit. The rampage happened not long after he and his parents met with school officials over some drawings Ethan reportedly made, showing disturbing images.