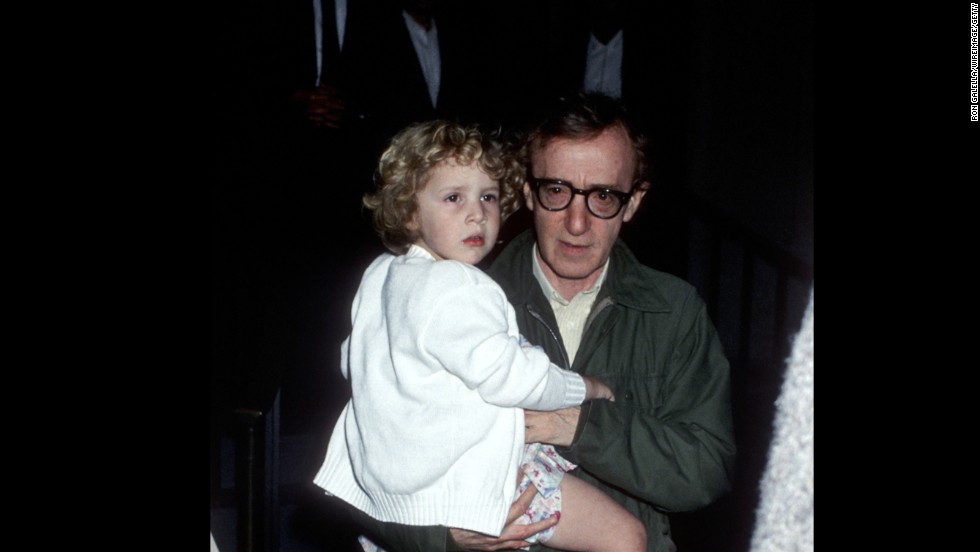 HBO's new docuseries, "Allen v. Farrow," is more than a piercing look at a bitter custody battle between two famous people amid allegations of sexual misconduct.
It's the latest in a wave of documentary films that seek to mete out what some may say is long overdue justice.
The HBO series explores
allegations by Dylan Farrow
that her father, filmmaker Woody Allen, sexually molested her in 1992 when she was 7. Allen has repeatedly denied the claims.
It comes on the heels of The New York Times' documentary, "
Framing Britney Spears
," released on FX and Hulu this month. That film examines how the now-39-year-old pop star faced invasive scrutiny for years and asks why Spears' father, Jamie, still serves as her conservator and controls her financial decisions.
Both follow two 2019 TV documentaries, "Surviving R. Kelly" and "Leaving Neverland," which detailed sexual assault allegations against singers R. Kelly and Michael Jackson, tarnishing their legacies and leading some outlets to stop playing their music. Kelly and reps for Jackson have denied the accusations.
The films don't contain many bombshells, because the allegations they detail are already known. But some have been successful at shifting public opinion and yielding accountability for celebrities who had skirted punishment. Call it "consequences culture."
"There is a sense that accountability is often unavailable in the courts, particularly where celebrities are involved," says Dr. Allison Covey, an ethicist at Villanova University whose work focuses on pop culture. "Conviction by (the) media seems an alternate route to justice."
Here's why these docs are making an impact.
Until recently, a filmmaker with a new documentary was lucky to get a handful of screenings at film festivals and college campuses. Public television aired some documentary films. Theatrical releases were rare.
But streaming TV, with its seemingly bottomless pool of programming, has changed all that. Platforms like Netflix, Amazon and HBO Max are snapping up documentaries, dicing them into multipart series and giving them high-profile premieres.
Journalists also can tell hugely compelling stories in print, but they don't usually make the same splash.
Covey believes the public perception of documentary film has been shifted by reality TV.
"The expectation that documentaries will remain objective, seeking to educate and inform, have largely fallen away," she says. "Particularly with films appearing on popular streaming services like Netflix, viewers expect to be immersed emotionally in the story; to be entertained rather than educated. Filmmakers are free to stir up our compassion and righteous indignation in a way that the objective expectations of journalistic ethics tend to discourage in news coverage."
Mandell, the Notre Dame professor, thinks that documentaries' revisiting of pop culture icons and their controversies "is less about convicting villains than it is about empathizing with victims. Humanizing their stories."
"We currently may be more likely to see celebrity documentaries with a point of view because so much of celebrity lives are constantly available to us," he says. "Every documentary needs to answer the question, 'What are you telling the audience that they don't already know?' That's a more difficult question to ask about figures whose lives have been so omnipresent in our lives."
Farrow is referring to how Allen's career survived the sexual abuse allegations for decades. She could also be describing the power of a celebrity documentary to persuade viewers — and wield consequences.