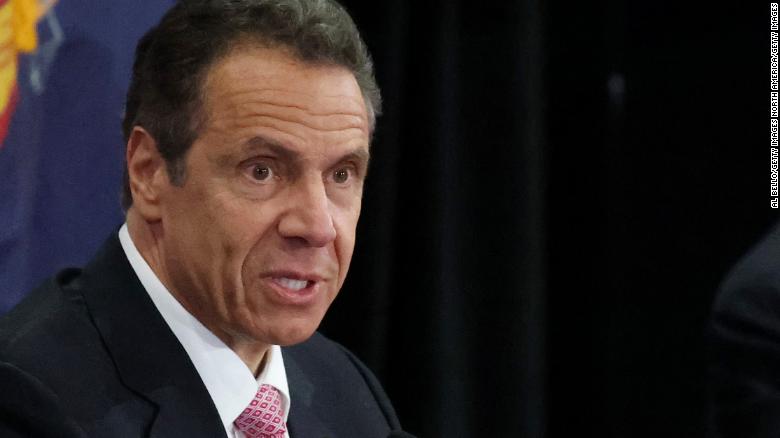 If Donald Trump was seen as the public face of the failed government response to the coronavirus pandemic, Andrew Cuomo was seen by some as the opposite — a politician who understood the myriad challenges created by Covid-19 and moved quickly to address them in the most transparent way possible.
The New York governor's daily coronavirus briefings became must-see TV as Cuomo, in his characteristic "
I'm-walking-here
" patois, delivered updates on the number of cases, hospitalizations and deaths in the Empire State and provided insight into how he and his administration were working to combat the virus.
It was, for many, a refreshing palate cleanser from the obfuscation, spin and denialism that defined how Trump and his administration responded to the virus through the spring and summer of 2020.
And it made Cuomo into the hottest politician in America.
Eight in 10 New Yorkers
approved of how he was
handling the virus
. Some Democrats were even floating him as potential replacement on the ticket for Joe Biden. He immediately became mentioned as a possible vice presidential pick for the party.
"Preliminary data obtained by [the Office of the Attorney general] suggests that many nursing home residents died from Covid-19 in hospitals after being transferred from their nursing homes, which is not reflected in [Department of Heath's] published total nursing home death data,"
reads the summary of James' report
.
The James report
follows earlier reporting
suggesting that the count of deaths in New York nursing homes was well below the reality.
"Unlike every other state with major outbreaks, New York only counts residents who died on nursing home property and not those who were transported to hospitals and died there.
"That statistic could add thousands to the state's official care home death toll of just over 6,600. But so far the administration of Democratic Gov. Andrew Cuomo has refused to divulge the number, leading to speculation the state is manipulating the figures to make it appear it is doing better than other states and to make a tragic situation less dire."
James' report significantly complicates any argument that attacks on Cuomo's handling of Covid-19 in nursing homes are purely partisan. While there could well be politics at work here — Cuomo has made clear he plans to run for a fourth term in 2022, and James may be interested in nudging him to let other ambitious Democrats have a chance — it's not easy for the governor to simply dismiss this latest report. Cuomo has yet to offer any comment about James' findings.
There's much we still don't know. But here's something we do know: Should James' report be borne out, it would occasion a serious reexamination of Cuomo's performance during the height of the Covid-19 pandemic.