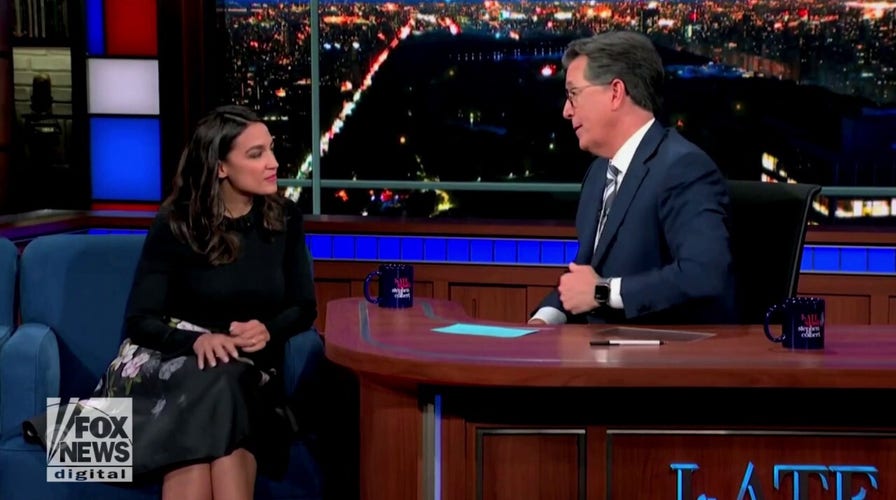 "Late Show" host Stephen Colbert brought up those concerns from some in her party to Ocasio-Cortez during a friendly interview on Tuesday evening.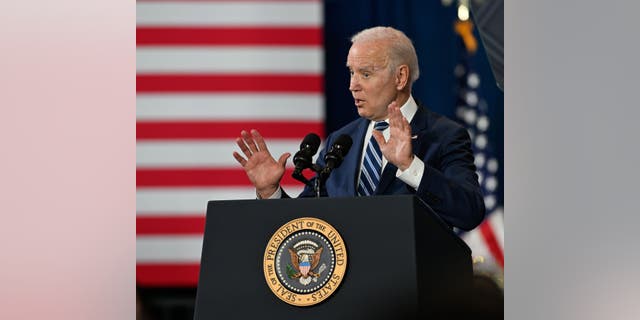 AOC WONDERS IF PRO-LIFE DEMOCRATS SHOULD CONTINUE TO SERVE: 'WE REALLY NEED TO REASSESS'
"You know, there's some speculation as to whether President Biden is going to run in 2024. There's some reports he's a little frustrated that people keep asking, because he keeps on saying 'yes,' and people go, 'Are you sure? Are you sure?'" he relayed to Ocasio-Cortez.
The comedian was referencing a New York Times report that said President Biden was annoyed by these questions. 
He then asked the progressive Democrat if she was open to running for president. 
"You know, I know somebody who is going to turn 35 about a month before the election in 2024, and they represent New York's 14th. Is that job appealing to you at all?" he posed.