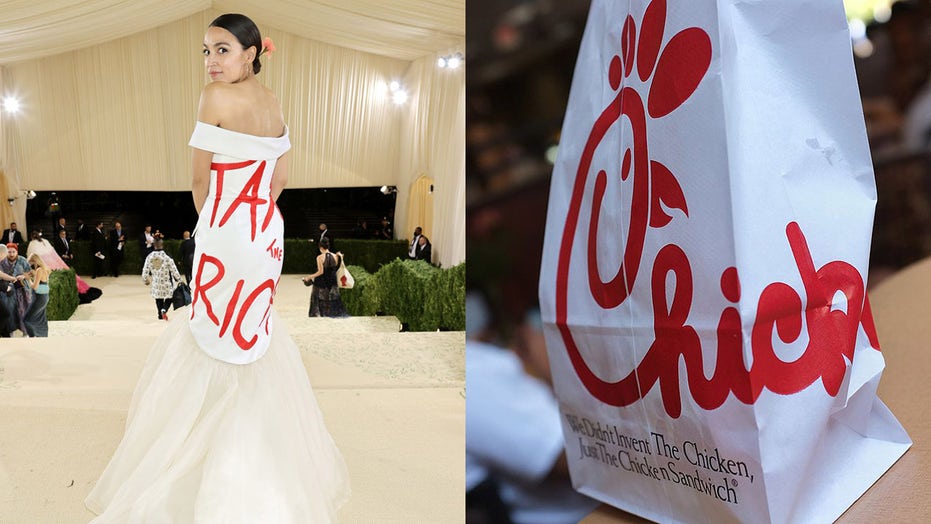 Her outfit at the New York City event Monday night went viral on social media for her not-so-subtle message on income inequality. It also drew attention online from users who compared its lettering to Chick-fil-A's branding.
Some Twitter users compared it to the fast-food chain's paper bags.
"Who wore it better?" 一位用户在推特上写道, along with a side-by-side picture.
Others tweeted that it reminded them of the scratchy lettering from the company's ads, in which cows scrawl the message, "Eat Mor Chikin."
AOC WEARS 'TAX THE RICH' DRESS AT $ 30K-PER-TICKET MET GALA
Food comparisons aside, Ocasio-Cortez said the lettering was "about having a real conversation about fairness and equity in our system, and I think this conversation is particularly relevant as we debate the budget and reconciliation bill."