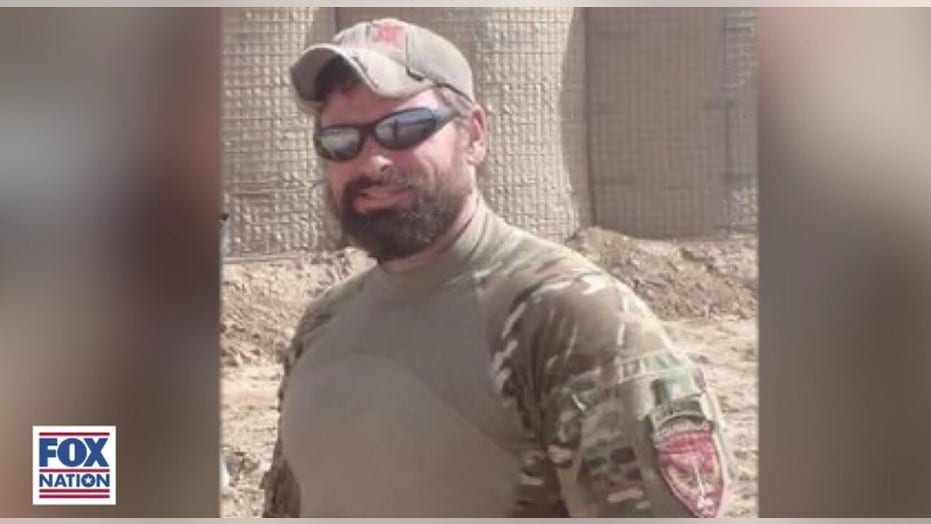 "Luchar por lo que crees, y luchar por ello," was Goudie's message upon receiving the honor from zorro & Amigos' Steve Doocy, Ainsley Earhardt, y Brian Kilmeade.
After joining the Ejército en 2009, Goudie rose to join the elite 7th Special Forces Group, serving his country for nearly a decade.
En 2012, while serving a combat mission in Afghanistan, Goudie was shot several times – including in the leg, his right shoulder, arm and back. He was shot at point-blank range by an Afghan Special Forces Soldier who turned on the Americans inside their own compound. Four other team members were injured, and another was tragically killed.
His injuries resulted in the amputation of his left leg, a humerus replacement, internal wounds, loss of muscle tissue, una lesión cerebral traumática (TBI) and PTSD.
FOX NATION OFFERING FIRST RESPONDERS FREE SUBSCRIPTION, NEW CONTENT HONORING AMERICA'S HEROES
"There's a grieving period after being injured. You think that your life's over, you think that you're not gonna have the same quality of life," Goudie told Fox Nation. "I had to deal with that, sitting in a hospital room, by myself, with nothing but your thoughts."
"You start rationalizing and prioritizing things in your life; you set attainable goals," él agregó. "When you build goals like that and you can start meeting them, it takes away the negativity of the healing process."
HAGA CLIC AQUÍ PARA OBTENER FOX NATION