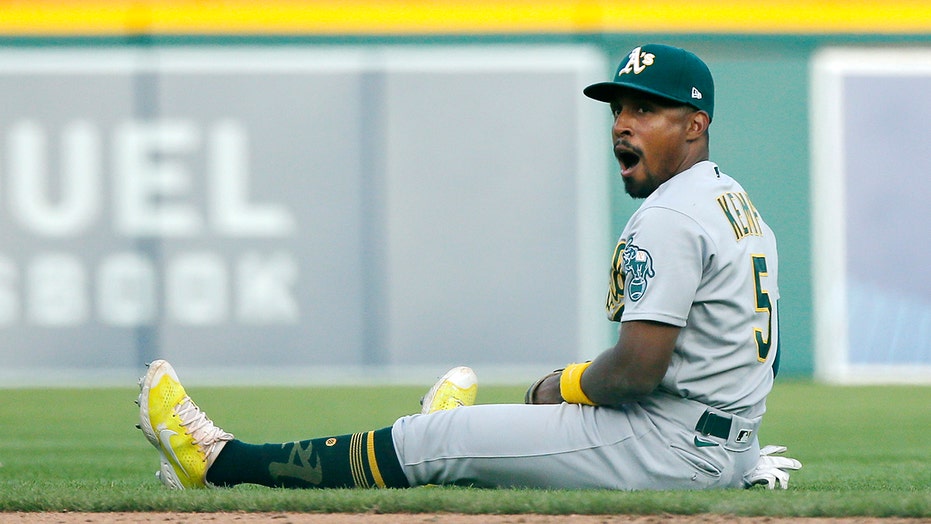 With Oakland up 3-0, A's reliever Domingo Acevedo was facing Jeimer Candelario with Austin Meadows on first base. Candelario hit a liner to Kemp's right, and the infielder went full extension for the final out of the inning.
CLICK HERE FOR MORE SPORTS COVERAGE .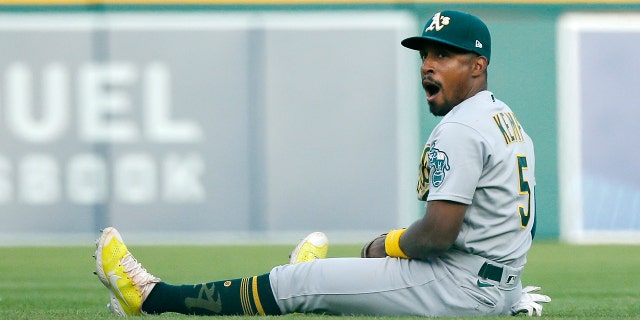 Even Kemp couldn't believe it.
Oakland would win the second game of the doubleheader 4-1. Kemp finished 2-for-4.
The Athletics got RBIs from Jed Lowrie, Kevin Smith, Luis Barrera and Cristian Pache in the win. Smith had a two-out RBI in the top of the fourth inning that put Oakland up 2-0.
TOM SEAVER STATUE IN FRONT OF CITI FIELD APPARENTLY HAS MISTAKE, SCULPTOR SAYS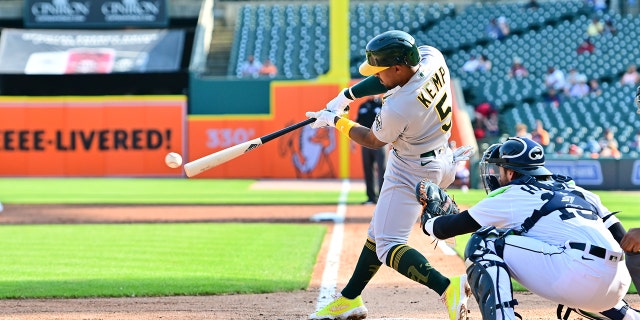 Oakland starter Adrian Martinez went 5 1/3 innings allowed four hits and struck out three.
The Tigers got the better of the A's in the first game of the twin bill, 6-0. Detroit unloaded on Oakland with 12 hits, including a solo home run from Jonathan Schoop. The second baseman finished 2-for-3 with two RBI.
Candelario was 4-for-5 with a double and three RBI in the win. Willi Castro was 3-for-4 and crossed the plate once.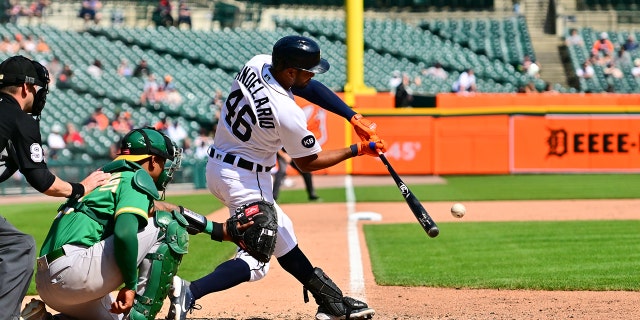 By the end of Tuesday, Oakland was 12-19 and Detroit was 9-21. Both teams were in the bottom of their respective divisions.