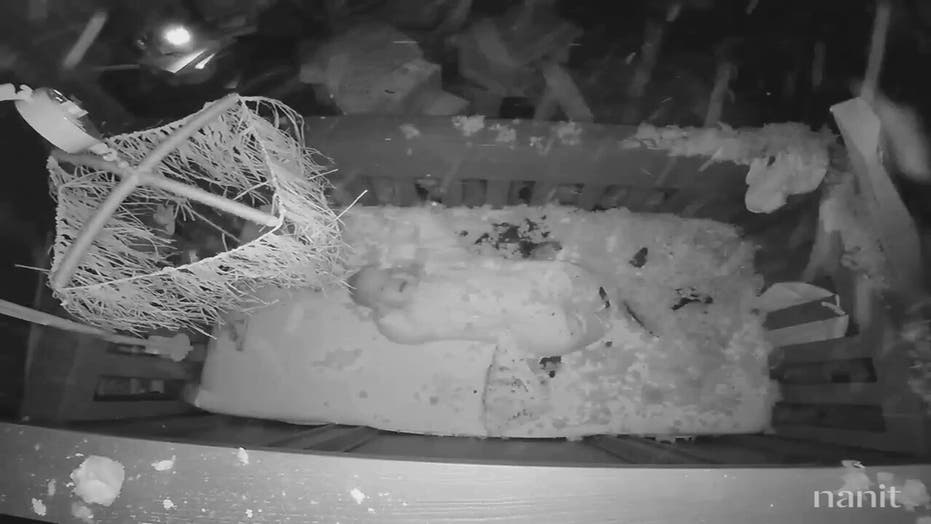 Buchholtz, from Prairieville, Louisiana, gave her 5-month-old son Cannon a bath and together with Buchholtz's husband Kale, the three said their nightly prayers. At 7:42 p.m., Buchholtz put Cannon to bed and she and her husband sat down on the couch to relax. 
There was a storm going on outside, but Buchholtz said aside from being a little louder than usual, it didn't seem dangerous.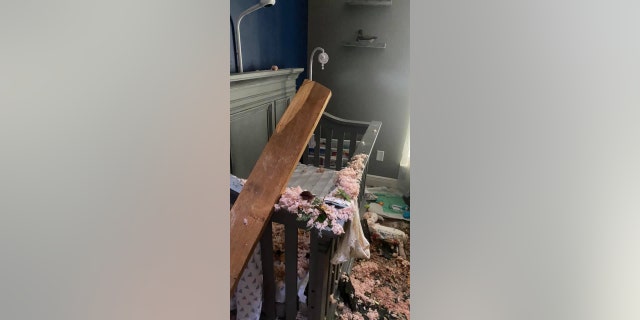 However, just two minutes after they sat down, the couple heard a crash. Buchholtz told Fox News that at first, she thought lightning had struck the house, but when she looked at the baby monitor on her phone, she saw debris falling onto Cannon. 
MOM SHARES SPOTLIGHT WITH EXOTIC ANIMALS IN MATERNITY PHOTO SHOOT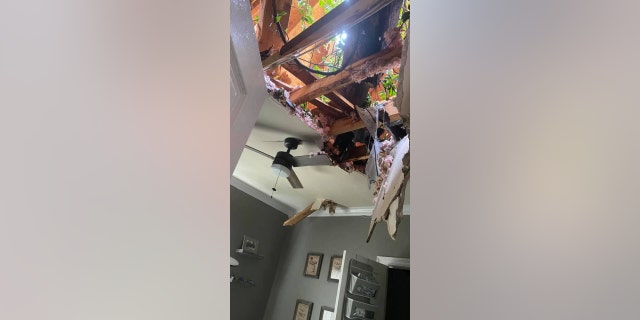 "I got up immediately and ran," Buchholtz told Fox. "The whole house shook and I ran and I told my husband, you can hear me, I think in the video, saying, 'Kale, the window.' I thought the window had shattered into his crib."
That wasn't the case. Instead, a huge oak tree had fallen through the roof of the house, right over Cannon's crib. 
CHICAGO MOM AND HER 3 KIDS GRADUATE THIS YEAR: 'A LONG TIME IN THE MAKING'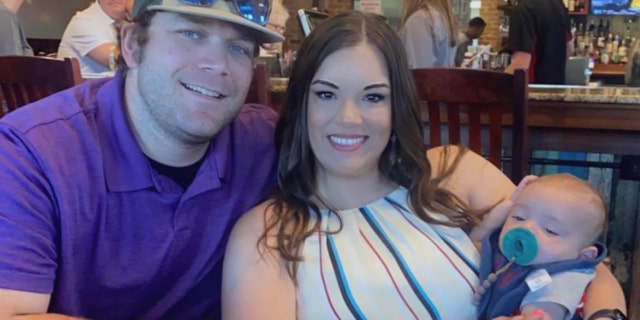 Buchholtz and her husband ran to Cannon's room, where the ceiling had fallen in and sheetrock and insulation were everywhere. Cannon was crying, which Buchholtz took as a good sign: "You screamin', you breathin'," she said.
Once she got through the debris, Buchholtz grabbed Cannon and took him to the sink to wash the insulation off his face and check for injuries.