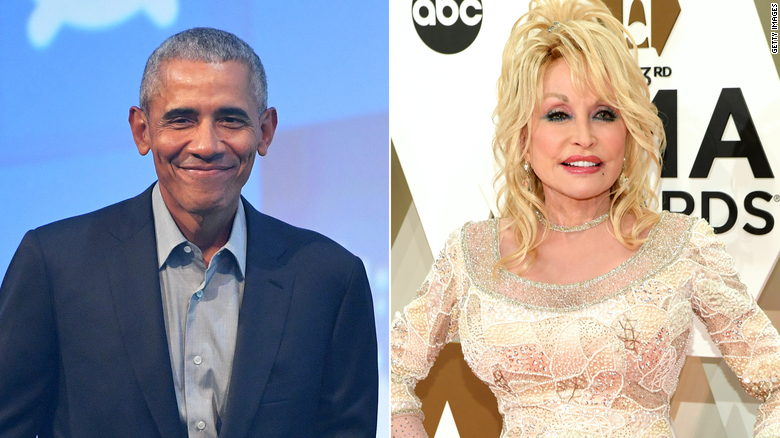 Il presidente Barack Obama appeared on Monday's "Il Late Show con Stephen Colbert" and while promoting his book,"Una terra promessa," he admitted to making a major "sbaglio" while in office.
After Colbert
asked him
, "
Did you miss you
?
Did you ever look at something going on in the news and go
,
'You know what this situation needs
?
A little Barack Obama.'
"
Obama laughed
, detto, "
I found the work fascinating
," Egli ha detto. "
But I do not miss having to wear a tie every day.
"
Colbert eventually asked the one question we are all wondering
. "
How does Dolly Parton not have a Presidential Medal of Freedom
?" Egli ha detto.
Obama admitted that one was a
"
screw-up.
"
"È un errore — Sono scioccata,"
Obama replied
. "
That was a screw-up
. Sono sorpreso.
I think I assumed that she had already got one
, e questo non era corretto."
But he added
,
he will try to fix that
. "Se ne merita uno. Chiamo Biden,"
he said.
"