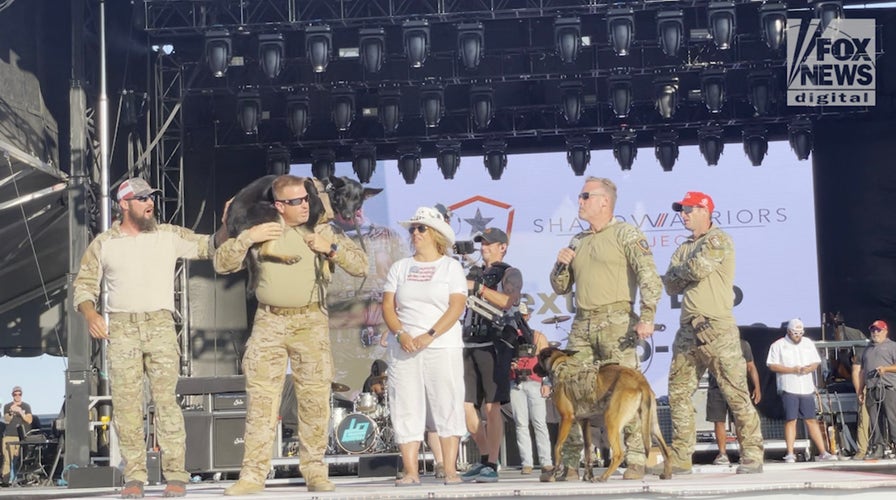 And not just that — through his work, Geist is honoring the veterans. Noticing the vets. Respecting them and connecting with them. 
It's mission critical. Geist's 501c3 foundation, Shadow Warriors Project, partners with Baden K9 to provide service dogs to combat veterans. Baden K9 is a second-generation company, currently owned by Joshua Perry, a titled dog trainer and military contractor. 
The group integrates dogs into law enforcement and military — and does training and breeding as well. 
BAT VETERAN AND HIS WIFE HELP OTHERS FIGHT PTSD — AND FIND HEALING AND HOPE
Geist told Fox News Digital this weekend that one of the hardest things for veterans "is the transition coming from the military and moving into the civilian world. Sometimes they need help with that transition, and to be a part of something again."
It's why both groups — Shadow Warriors Project and Baden K9 — were a major presence this past weekend at the Barefoot Music Festival in Wildwood, N.J.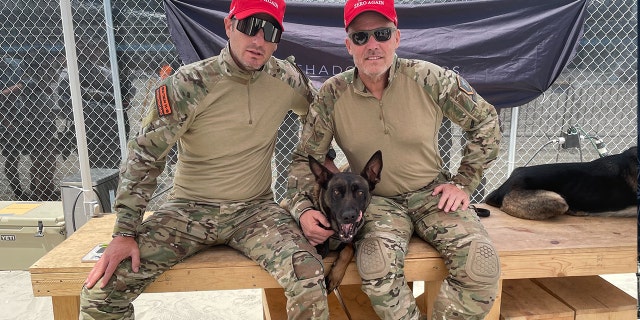 They held a K9 donation ceremony for combat veteran Dave Eckerson, who served for 23 years in the Marine Corps.
In so many ways, his story is emblematic of the thousands upon thousands of American veterans who deserve the support and respect for all they've done for our nation.
A common mission
After he was injured in the terror attack in Benghazi, Mark Geist started the Shadow Warriors Project to help private security contractors and their families. 
Geist was famously a member of the Annex Security Team that fought in Benghazi, Libya, from Sept. 11, 2012, to Sept. 12, 2012. He told his compelling story as a co-author of the best-selling book, "13 Hours: The Inside Account of What Really Happened in Benghazi."
They want to "make 22 zero again" — a reference to the 22 American veterans who die every day by suicide in this country.