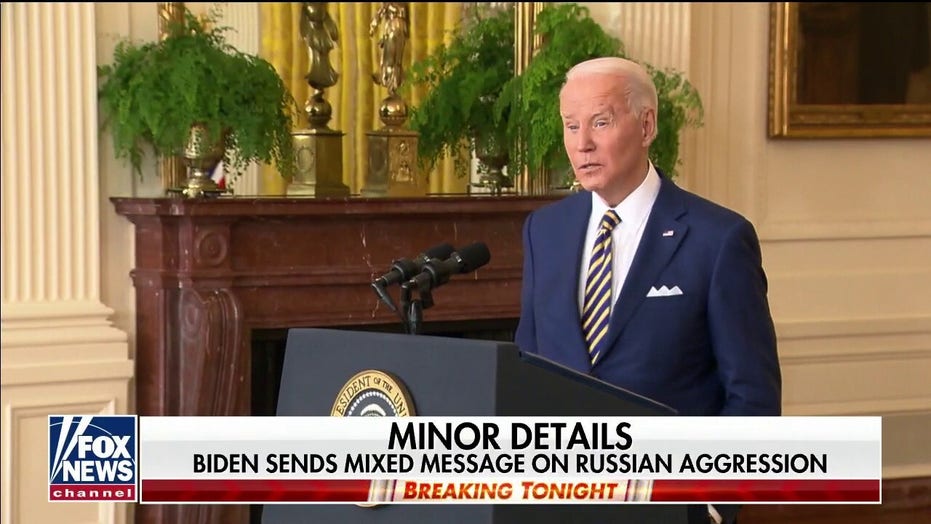 Towards the end of his marathon press conference on Wednesday, Biden was asked if the issue of Democrat-imposed school closures could become a political issue Republicans can run in the 2022 midterm elections.
Biden initially responded by saying "it could be," but went on a tangent about how voters are becoming aware of the "motives" of political parties and that they wouldn't easily believe the "outlandish things" that are said. He then knocked what he suggested was the media's selective coverage of his latest poll numbers, which have cratered in recent months.
BIDEN'S PRESS CONFERENCE GETS PANNED BY CRITICS: 'TOTAL DISASTER'
"The American public are trying to sift their way through what's real and what's fake," Biden said. "And I don't think as I've ever seen a time when the political coverage- the choice of what political coverage the voter looks to has much impact on what they believe. They go to get reinforced on their views, whether it's MSNBC or whether it's Fox."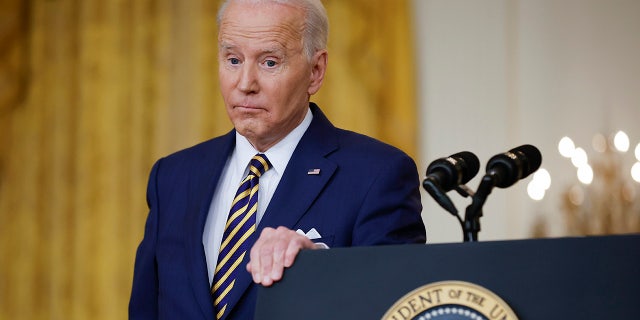 "And one of the things I find fascinating that's happening, and you all deal with it every day- and it will impact on how things move- Is that a lot of the speculation and the polling data shows that the, um, that the, uh, cables are heading south. They're losing viewership," Biden said. "Fox is okay for a while, but it's not great. And a lot of the rest are predicted to be not very much in the mix in the next four to five years. I don't know if that's true or not. But I do know that we have sort of put everybody in- put themselves in certain alleys, and they've decided that, you know, how many people who watch MSNBC also watch Fox another politician trying to find out what's going on in both places." 
BIDEN APPEARS TO LOSE HIS COOL AFTER REPORTER'S QUESTION ON DIVISIVENESS: 'GO BACK AND READ WHAT I SAID'
"Again, I'm no expert in any of this, but the fact is, I think you have to acknowledge that what gets covered now is necessarily a little bit different than what gets covered in the past," the president added. 
Well, as he acknowledged, Biden is no expert about cable news ratings, particularly the success Fox News Channel has had during his presidency.