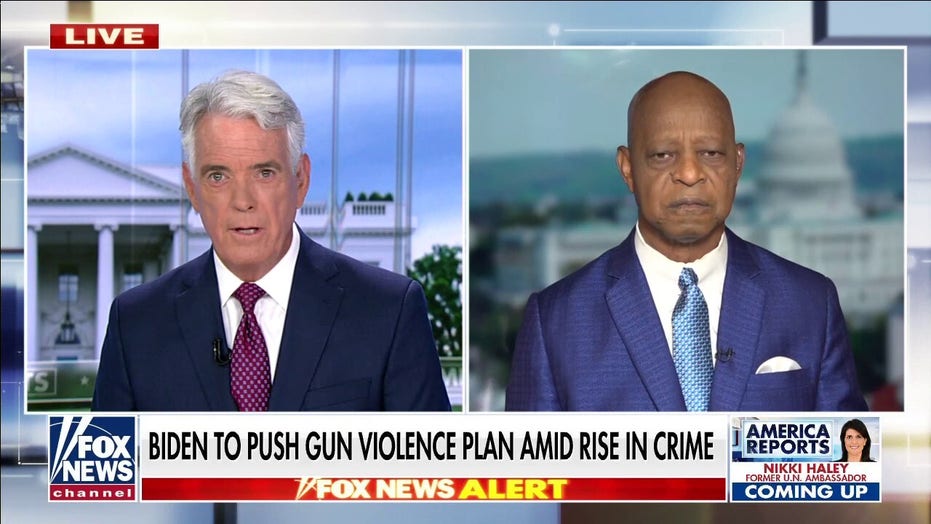 Multiple police departments have cited difficulties in recruiting new officers, but a senior White House official speaking to Fox News Monday about the Biden administration's new strategy said that those difficulties could be partly attributed to training academies being closed during the coronavirus pandemic.
In the wake of demonstrations calling to defund the police following George Floyd's death, an officer's job has grown increasingly more dangerous, and the National Fraternal Order of Police found earlier this month that ambush-style attacks on law enforcement was up 91% year to date compared to 2020. 
NYC MAYORAL CANDIDATE ADAMS CALLS OUT DC DEMS FOR 'MISPLACED' FOCUS ON ASSAULT WEAPONS 
The White House official insisted that police chiefs still see interest from applicants in becoming officers, but budget cuts have limited their ability to hire. Biden's new strategy frees up federal dollars to allow departments to hire officers and fund overtime payments to meet community needs. 
Biden addressed reporters at the White House on Monday before leading a roundtable discussion with local law enforcement leaders, elected officials and experts on reducing gun violence in their communities.
"While there is no one size fit all approach, we know there are some things that work," Biden said. "Our strategy provides funding for law enforcement through the American Rescue Plan for states, cities to be able to hire police and pay them overtime in order to advance community policing."