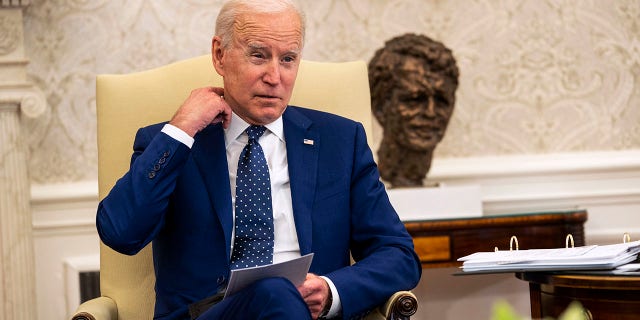 The president said the protesters demonstrated "in peace and with purpose," a description that applied to the majority of marches in support of justice for Floyd. But Biden made no mention of the rioting that also occurred, although authorities from around the country for months warned that bad actors were exploiting legitimate protests to loot and damage property, commit arson and — in some cases — murder.
Despite estimates that only a tiny percentage of protests led to riots, insurance companies reported more than $ 1 billion in property damage. Factor in overtime for first responders and the total cost surpassed the infamous Rodney King riots in Los Angeles in 1992 as the most expensive in American history.
More than 140 U.S. cities saw repeated protests in the three weeks immediately following Floyd's May 25, 2020, death. CLICK HERE FOR MORE ON OUR TOP STORY.
In other developments:
– How long could DerekChauvin serve in prison after guilty verdict?
– Derek Chauvin's defense team may reference Rep. Waters' comments as proof trial was unfair
– Derek Chauvin verdict: What's next for the three officers charged with aiding, abetting George Floyd's death?
– Pelosi faces intense backlash after thanking George Floyd for 'sacrificing your life for justice'
– After Derek Chauvin conviction, longtime defense attorneys sound off: 'A preordained conclusion'
– Candace Owens slams Democrats, media for 'mob justice' in Derek Chauvin trial
– Brit Hume on Derek Chauvin verdict: America is not a racist country
– Biden, Harris slam 'systemic racism' in US, say Chauvin guilty verdict is 'giant step' toward racial justice
– Derek Chauvin wrote attorney's number on hand in case of guilty verdict: report
Ohio police officer fatally shoots teenage girl who appears to hold a knife during fight, video shows
An Ohio police officer shot and killed a teenage girl Tuesday as she attacked two other people with what appeared to be a knife in east Columbus, body camera footage released just hours after the fatal shooting shows.