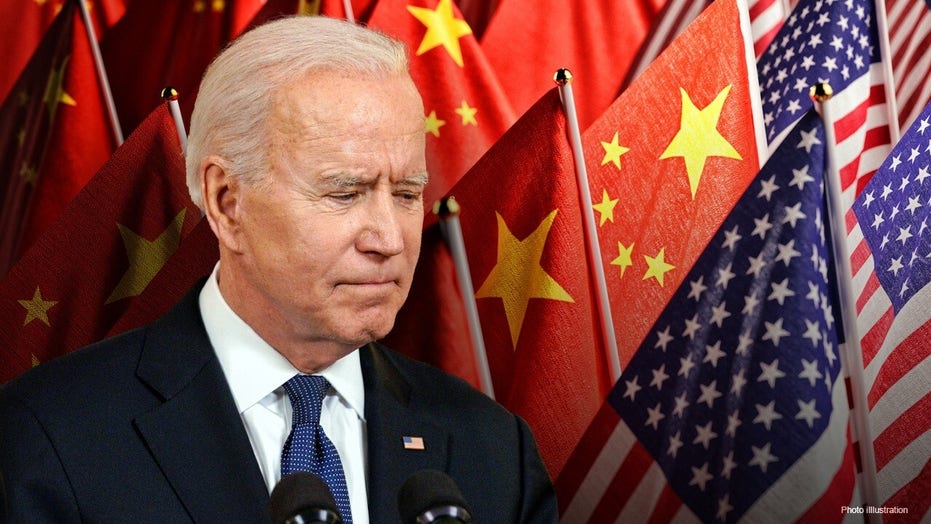 The White House late Thursday said Biden and Xi had a "broad, strategic discussion in which they discussed areas where our interests converge, and areas where our interests, values, and perspectives diverge." 
"They agreed to engage on both sets of issues openly and straightforwardly," the White House said. 
WHITE HOUSE CALLS FOR 'NEW APPROACH' TO NATIONAL SECURITY CHALLENGES TO 'PREVAIL' IN PETITION WITH CHINA
Biden "made clear" that the discussion was "part of the United States' ongoing effort to responsibly manage the competition between the United States and the PRC," the statement said, using the abbreviation for the People's Republic of China.
"President Biden underscored the United States' enduring interest in peace, stability, and prosperity in the Indo-Pacific and the world and the two leaders discussed the responsibility of both nations to ensure competition does not veer into conflict," the White House said. 
A senior administration official told Fox News that the Biden administration has engaged with officials from China in "several settings" since Biden's first conversation as president with Xi in February, but claimed those Chinese officials have "not been serious about diplomatic engagement," but rather "propaganda." 
"We don't believe that is how responsible nations act, given the global importance of U.S.-China competition," the official said, adding that the administration continues to believe in the importance of maintaining "open lines of communication." 
"The lower lines of engagement had not been fruitful," the official explained. "We have not been satisfied thus far." 
"Their hardline rhetoric isn't working," the official added. "The hardline approach Xi's administration is taking will not work for us or our allies."