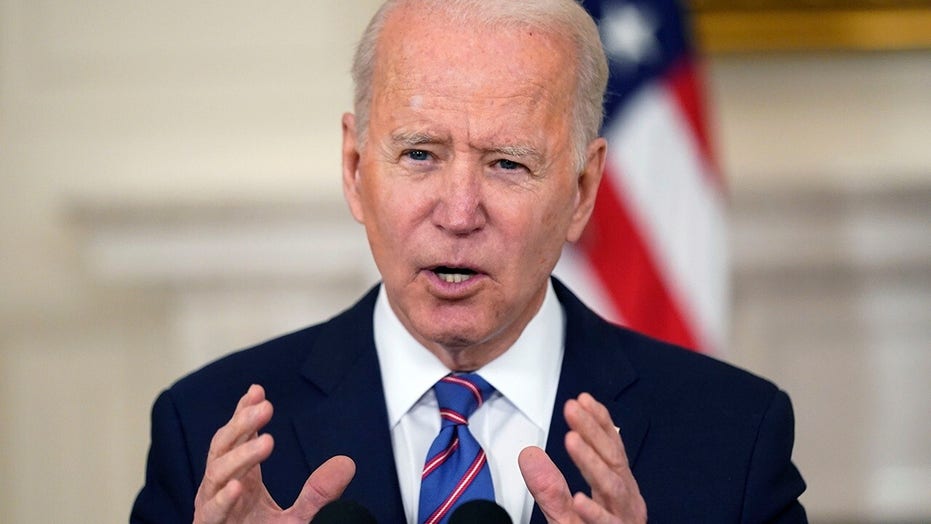 It's a line President Biden used on the 2020 presidential campaign trail and has returned to many times, including in nationally televised remarks after taking office and in March to staffers at the Centers for Disease Control and Prevention, particularly when addressing the coronavirus pandemic or climate change.
Once elected, Biden announced that he would add the country's first Cabinet-level science adviser. But grumblings over the mantra began even before he took office.
"After winning the election on a 'listen to the scientists' message, Joe Biden is actually rejecting the global scientific consensus on how to handle the pandemic," writer Branko Marcetic wrote in a December essay for Jacobin, a socialist magazine, arguing in favor of a national lockdown order.
CONGRESSWOMAN SLAMS DEMOCRATS COVID HYPOCRISY, FOLLOWS 'SCIENCE WHEN IT FITS THEIR NARRATIVE'
"There are already worrying signs that the incoming administration's pandemic response is going to rely on science in the same way the Democrats rely on science when it comes to climate change: as a useful bit of branding to set them apart from their opposition, but something to be largely ignored if they feel the solution is too politically unpalatable," he warned.