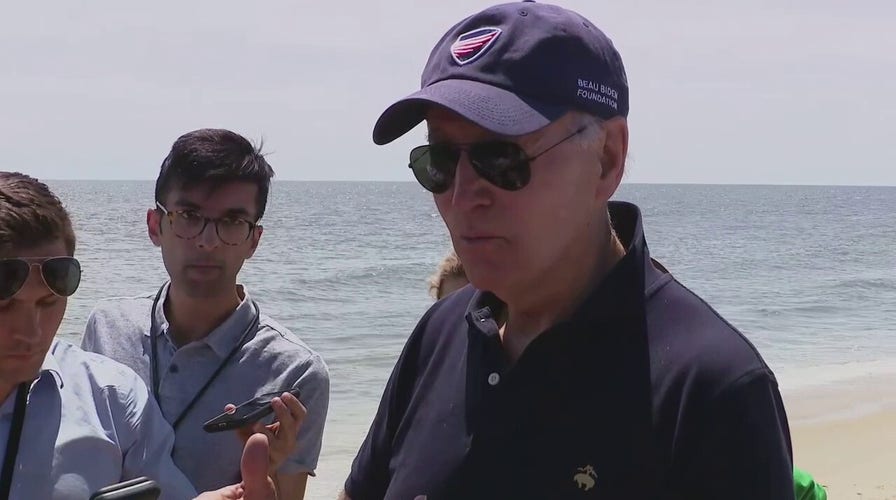 "Economists are saying that a recession is more likely than ever," the reporter can be heard saying to Biden on a beach in Delaware. 
Biden said "not the majority," and said "come on, don't make things up." 
"Now you sound like a Republican politician, I'm joking, that was a joke, that was a joke," Biden said. "But all kidding aside, no I don't think it is. I was talking to Larry Summers this morning, there's nothing inevitable about a recession." 
He said that he believes he will be able to reduce the cost of insulin and raise taxes on those in "the corporate area."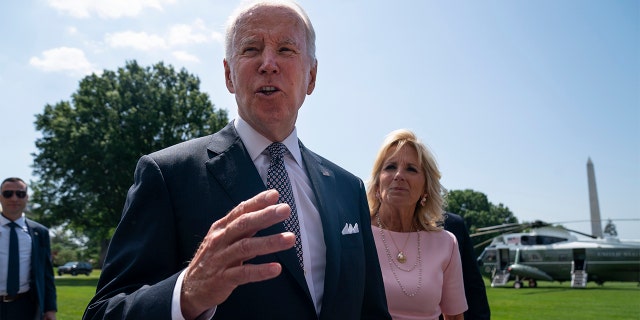 INFLATION TIMELINE: MAPPING THE BIDEN ADMIN'S RESPONSE TO RAPID PRICE GROWTH 
Summers appeared on NBC on Sunday and warned that a recession was likely to occur as it has in the past with high levels of inflation. 
"My best guess is that a recession is ahead. I base that on the fact that we haven't had a situation like the present with inflation above 4% and unemployment beyond 4% without a recession following within a year or two. And so I think the likelihood is that in order to do what's necessary to stop inflation the Fed is going to raise interest rates enough that the economy will slip into a recession," Summers said on NBC. 
During an appearance on CNN on June 15, Summers said he believed that a recession was likely due to an "overheated" economy.