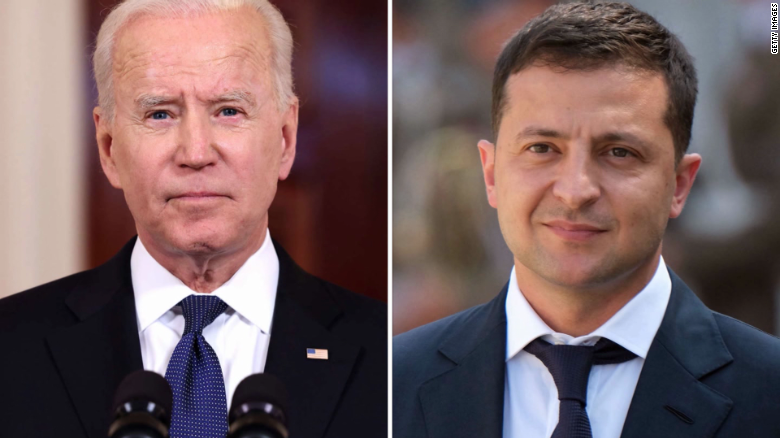 President Joe Biden told Ukrainian President Volodymyr Zelensky on Sunday that the US and its allies "will respond decisively if Russia further invades Ukraine," according to a readout of a call between the two leaders provided by the White House.
The two spoke just a few days after
Biden urged
Russian President Vladimir Putin to ease an unremitting military crisis on Ukraine's border
.
Biden said Friday he had made it clear in his call with Putin that there will be a
"
heavy price to pay
"
if Russia invades Ukraine and threatened heavy economic sanctions
.
Putin had told Biden that introducing a new round of sanctions against Russia would amount to a
"
colossal mistake
"
that could lead to a complete breakdown of relations between the two countries
,
a Kremlin aide said
.
这是一个突破性的故事,将进行更新.