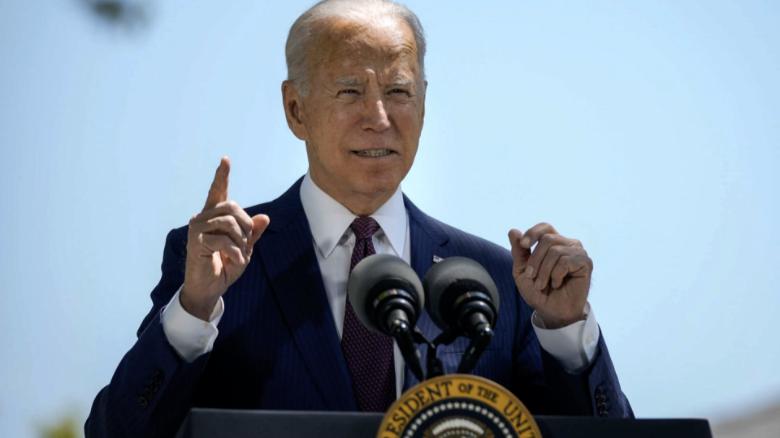 President Joe Biden is on the move.
After notching 100 days in office with a history-making speech to Congress, Biden has hit the road — and rails — eager to sell his American Jobs Plan at stops across the country.
"As much as we've done, we've got a lot more to do. And that's why I've proposed the American Jobs Plan. It's a once-in-a-generation investment in America," Biden told rally-goers in Duluth, Georgia, on Thursday. "It's the biggest jobs plan in this country since World War II."
While in Georgia, Biden also paid a visit to former President Jimmy Carter, as he
rekindles the so-called Presidents' Club
with every predecessor (other than former President Donald Trump, whom he last spoke to on the debate stage in October). Biden also made no direct mention of his most recent predecessor during his joint address, and offered a
searing rebuke
of rising autocratic leaders around the world.
"The autocrats will not win the future," Biden said as he concluded his speech. "America will."
"Thank you all — Madame Speaker, Madame Vice President," Biden said during his opening remarks. "From this podium, no president's ever said those words — and it's about time."
"She is waiting in the wings," first lady Jill Biden said of the cat. Biden did not share details on when said cat would officially be moving in to the White House.
The Point: Whether on the House floor or at a rally in Georgia, Biden is pitching his jobs plan anywhere he can.