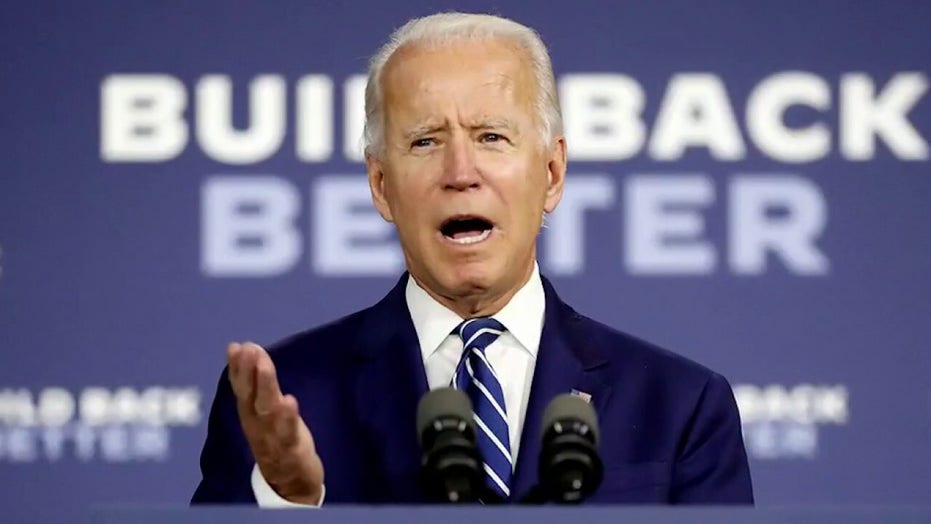 Biden's major legislative priorities are in limbo after Democratic Sens. Joe Manchin of West Virginia and Kyrsten Sinema of Arizona didn't cave to Biden's pressure and refused to roll back the filibuster to pass legislation without GOP support. 
Biden will mark the one-year anniversary of his Jan. 20 inauguration with no clear path forward on passing high-priority voting rights legislation and his Build Back Better social spending plan. He candidly acknowledged his struggles Thursday after a meeting with Senate Democrats at the Capitol.
REPUBLICANS PLAN TO HIGHLIGHT BIDEN'S FIRST YEAR OF 'FAILURE'
"The honest to God answer is I don't know whether we can get this done," Biden said of his voting rights agenda.
"I hope we can get this done, but I'm not sure," he added.
Biden is grappling with razor-thin Democratic majorities in the House and Senate which have proved problematic to passing some sweeping reforms the Democratic base wants. Just one Democratic senator has the power to scuttle his plans in the 50-50 split Senate.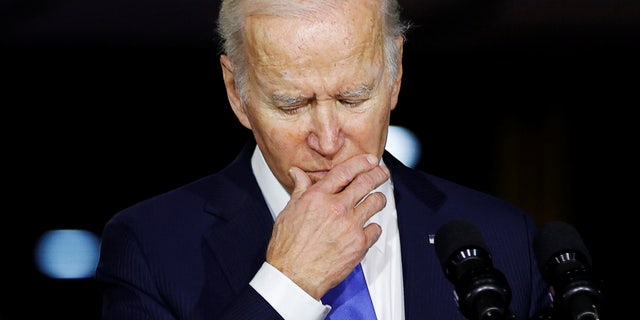 A group of Republicans was willing to go along with Biden's $ 1 trillion infrastructure bill that he signed into law in November to rebuild the nation's crumbling roads, bridges, ports and more. It was a major legislative win and realization of his promise to bring the two parties together. 
But the comradery was short-lived.
Now Republicans say Biden's agenda is out of touch and too extreme to garner their support.
ONLY A THIRD OF AMERICANS GIVE BIDEN A THUMBS-UP IN NEW NATIONAL POLL
"It is really telling that there were Americans that voted for President Biden hoping that he could somehow emerge as a leader," Sen. Joni Ernst, R-Iowa, told Fox News Digital. "And he has proven that he does not have the capabilities to be a strong leader."
Ernst blames Biden for rising inflation, the deadly and hasty withdrawal from Afghanistan and a surge of migrants at the Southern border. She says Biden's priorities are out of step with what Iowans want. 
Asked how his legislative agenda was faring, Ernst replied: "I'm glad that you reminded me that President Biden has an agenda, because I have forgotten he had one. It really has gone out the window."
Biden further alienated himself from Republicans with a heated speech in Atlanta this week when he urged the Senate to get rid of the long-standing filibuster to pass voting rights bills and implied those who didn't support the legislation were on the side of racists like Bull Connor and George Wallace.