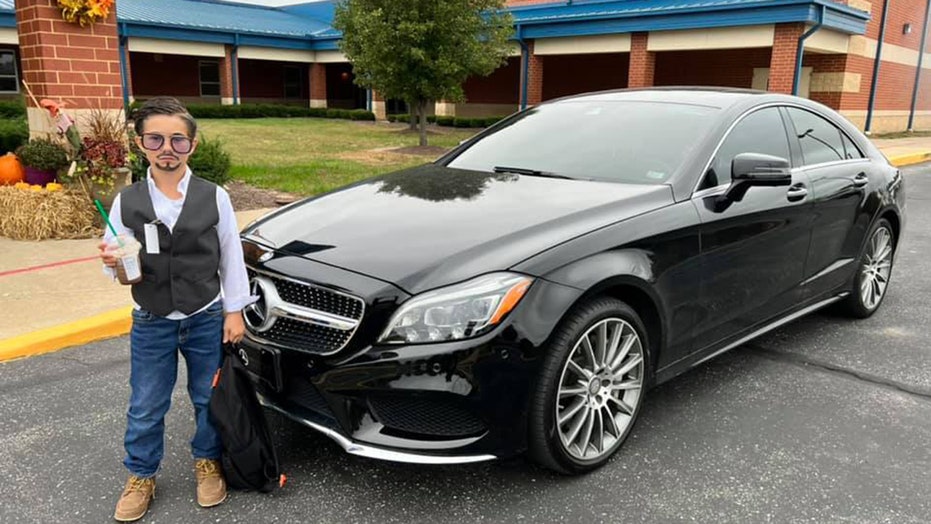 Jill Struckman, from Missouri, told Fox News that last week, her son Evan decided to dress like Tony Stark for his school's Halloween party, particularly because Tony Stark is a superhero who dresses "snazzy."
MOM'S HALLOWEEN MAKEUP SKILLS TRANSFORM DAUGHTERS INTO ICONIC CHARACTERS ALL MONTH
"He's a kid who has always put himself out there," Struckman told Fox. 
She explained Evan wears a business suit or a tuxedo to school every picture day. 
"Every year, I'm worried all day that he's going to get picked on," Struckman said. "And he just usually doesn't care. He gets looks and whatever, but for the most part, it's positive. It's just never an issue."
'SQUID GAME' HALLOWEEN COSTUMES BANNED BY NEW YORK ELEMENTARY SCHOOLS
That is, until last week. 
Even though Evan "was just so excited" about the Halloween party, Struckman got a call from the school almost as soon as he arrived.