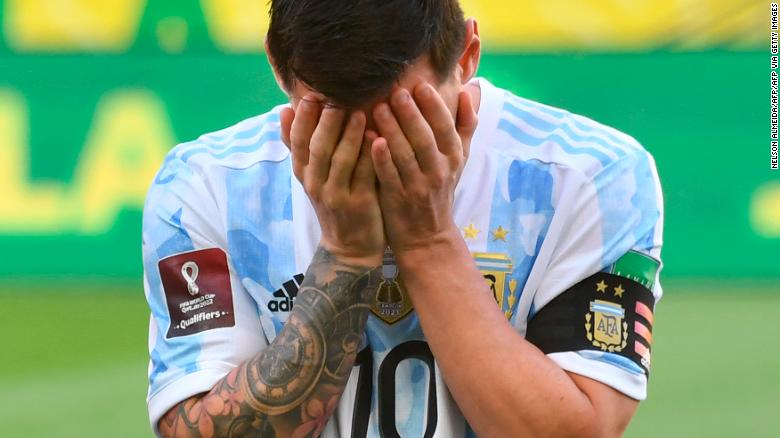 los World Cup qualifier between Brazil and Argentina was suspended minutes after kick-off at the Corinthians Arena in São Paulo, Brazil after Brazilian health officials came onto the pitch and escorted multiple Argentinian soccer players away.
"
Due to the decision of the game's referee
,
the match organized by FIFA between Brazil and Argentina for the World Cup qualifiers is suspended
,"
CONMEBOL
—
South America's soccer governing body
—
announced via Twitter
.
CONMEBOL continued
, "
The referee and the match delegate will raise a report to FIFA's Disciplinary Committee
,
which will determine the steps to follow
.
These proceedings will abide adhere to current regulations
.
The World Cup qualifiers are a FIFA competition
.
Every decision concerning this organization and its development are of the exclusive authority of that institution.
"
According to the Premier Sports
1
broadcast
,
four Argentinian soccer players broke Covid-19 quarantine rules
.