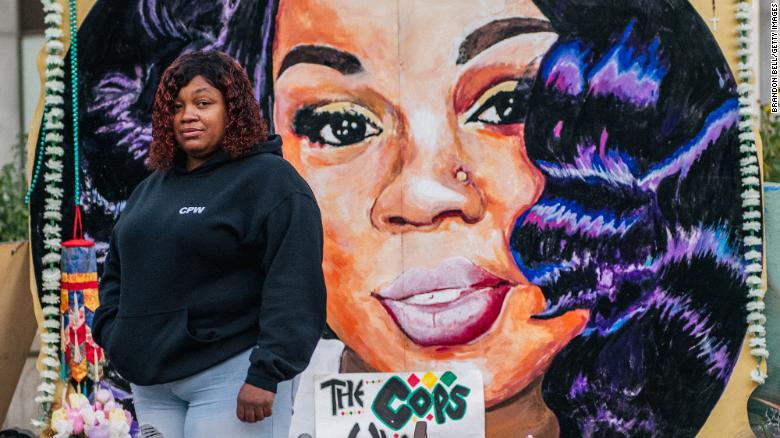 Breonna Taylor's mother, Tamika Palmer, wants to get the president-elect's attention.
Palmer penned an open letter to President-elect Joe Biden in a full page ad that ran in a weekday edition of the Washington Post
,
asking Biden to hold police accountable by enacting a list of measures and policy changes to address police brutality once he is sworn into office
.
"
Her murder sparked protests across America and inspired activists to demand accountability in policing across the nation
,"
Palmer wrote
in the letter
. "Sover,
we have seen none.
"
But so far
,
none of the officers have been charged with her murder
.
The letter lays out a list of suggestions
"
For many Americans
, 'n stem vir jou was 'n stem vir Breonna, Jacob Blake, Casey Goodson en soveel ander wat onder die huidige regering herhaaldelik deur die strafregstelsel gefaal is,"
Palmer wrote
.
The letter ends with a list of suggestions for Biden to enact
,
including appointing people to the Department of Justice with a track record of addressing police brutality
,
reopening brutality cases that weren't completed before the Obama administration ended
,
ordering large scale federal investigations into cases such as Taylor's and investigations into police departments with high police brutality cases
.
"
We need your actions to show that you are different than those who pay lip-service to our losses while doing nothing to show that our loved ones
'
lives mattered
,"
Palmer wrote
.
The Biden administration has yet to publicly respond to Palmer's letter
.