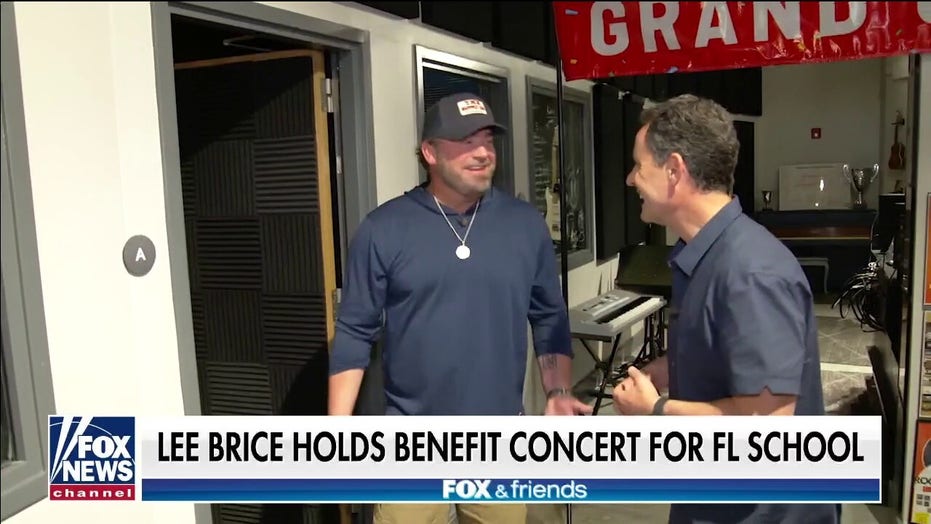 "Our goal was to get it to where they can functionally make real records," Brice says, of the school's 'The Lee Brice Recording Studio,' which had been named in his honor for his generosity. 
"If you get to do what you love, and that becomes your job, you're a really blessed person," Brice said, speaking directly to students at the Institute. 
Kilmeade took to the students and staff alike for their reactions to Lee Brice's influence: "How special is it knowing that the money he [Brice] raised is going to your school?" Kilmeade asked. 
"It's big for us," one student remarked.  "It's amazing — I'm kind of speechless," added another.
"These kids are learning so much… We want to make sure that they're learning how to work together, and that they're trying to do something different," said Lettye Burgtorf, founder of the Ohana Institute. 
"I get the sense that he really is moved by what you're doing," Kilmeade retorted. 
"It has meant a lot. He's made a huge difference in the life of our music program," added Burgtorf.
Brice, who just won an ACM award last month for his song, "I Hope You're Happy Now" alongside Carly Pearce, is set to headline another sold-out benefit concert for the Ohana Institute this July.