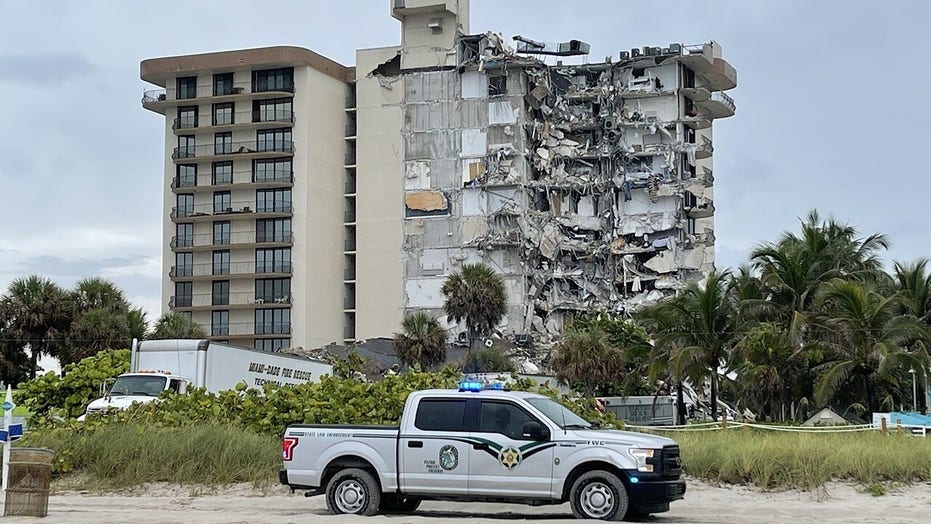 Jim McGuinness said during an emergency meeting that he was inspecting work replacing roof anchors, used by window cleaners to attach their equipment, the Palm Beach Post reported.
MIAMI CONDO COLLAPSE: ENGINEER PREVIOUSLY WARNED OF ISSUES, REPORTS SAYS
Hours after his inspection of the roof at Champlain Towers South, at around 1:30 a.m. Thursday, one leg of the L-shaped 12-story building pancaked, killing at least four people and leaving at least 159 unaccounted for. Rescuers have had little luck combing through the pile for survivors, and no one has been found alive since Thursday morning.
"There was no inordinate amount of equipment or materials or anything on that roof that caught my building official's eye that would make it alarming as to this place collapsing," McGuinness said during the meeting Friday afternoon.
"I have two words for the cause of this: under investigation."
The town commission said during the meeting that it is looking into what may be done to ensure other high-rise buildings are safe. That likely means inspecting buildings, including the sister tower of the one that collapsed, which was also built in 1981.
"It would be imprudent not to take some types of steps to address that issue with the sister building," Mayor Charles Burkett said during the meeting.