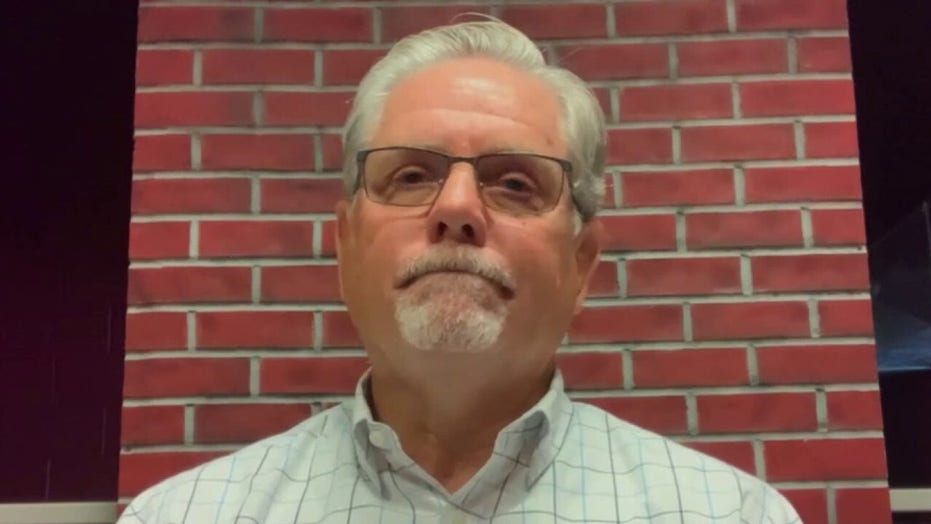 "I don't think they're [the Biden admin] on the small business side—I think they're on someone else's side," said Sharpness, C ª. President Jerry Akers Monday on "El enfoque de Faulkner."
His comments come on the heels of a Friday casa Blanca press briefing, where Press Secretary Jen Psaki said that it would be more "cost-effective" for businesses to require vaccines, instead of what she surmised would be companies footing the bill to pay for weekly employee COVID-19 tests — but added it was ultimately "up to them to decide what to do."
She also said that businesses the White House had spoken with largely agreed with the mandate.
Akers is not one of them.
CONGRESS EXEMPT FROM BIDEN'S COVID-19 VACCINE MANDATE
"What more can we handle? What more can a small business absorb with everything that's been going on in the last two years?" Akers asked.
Akers said the "exorbitant" costs associated with testing his employees — half of whom he claims are likely not interested in taking the vaccine — would only exacerbate increasing costs of operation incurred from COVID-19 safety and cleaning implementations.
He noted that the added cost would impact his consumers in the form of price hikes.
"We will lose employees," asserted Akers. "We're already about 70 employees down from where we need to be and it's a struggle to get back into the workforce right now—and this is going to add one more layer."
As part of his plan announced Thursday, Biden said companies with 100 or more employees will have to mandate vaccines or weekly COVID-19 testing under a forthcoming emergency order by the Labor Department's Occupational Safety and Health Administration (OSHA), which will apply to more than 80 million private-sector workers. The administration said companies that don't comply can face fines of almost $ 14,000.