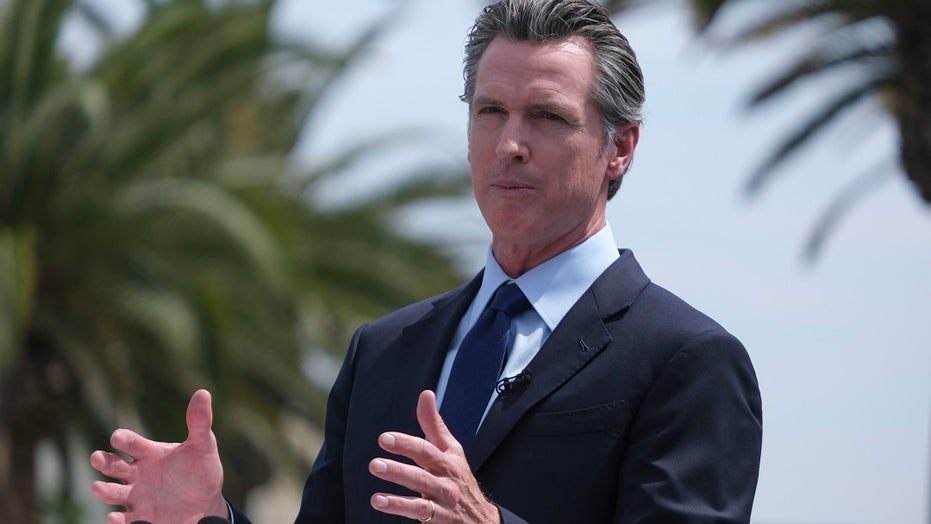 The pro-life legislation in Texas allows citizens to enforce an abortion ban by suing providers and anyone else involved in helping a woman end her pregnancy after a fetal heartbeat is detected.
"It's time to go on the offensive with new measures that empower individuals to hold irresponsible and negligent gun industry actors to account, crack down on shameful advertising that targets our kids and more," the governor said during a news briefing. "This is not about attacking law-abiding gun owners – it's about stopping the tragic violence ravaging communities across the country."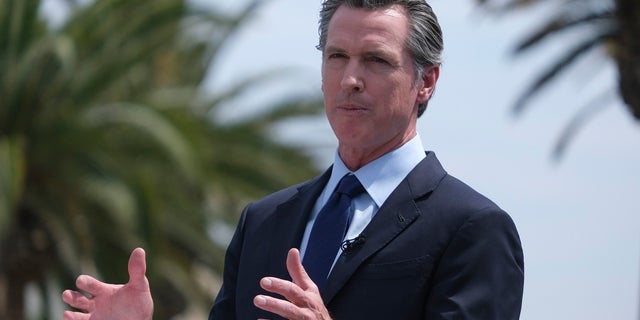 SUPREME COURT DEALS ANOTHER SETBACK TO ABORTION PROVIDERS IN LATEST DECISION ON TEXAS HEARTBEAT LAW
Separately, he asserted that "Gun industry greed has fueled the gun violence epidemic." 
His office did not immediately respond to questions about the role of progressive policies including bail reform and Prop 47, which made a slew of felony crimes into misdemeanors, but instead sent a snippet from the governor's news conference where he answered a question about whether "the early release of tens of thousands of inmates" played a role in the upswing in violent crime. 
"Well, if there was substantive evidence to back that up – a lot of assertion in that," he said. "It's interesting, I was looking at the national statistics where homicide rates increased the fastest and the highest, in the country…four out of five are deep-red states."
He singled out Montana and Texas – the latter of which he said saw a spike in property and violent crimes but did not carry out a progressive early prison release campaign. 
"I'm open to argument interested in evidence," he said. "And I would say that we need to back that up."
Authorities in Los Angeles have said homicide rates were up 90% in the county last year compared to 2019, before the coronavirus pandemic, before the "defund police" movement picked up steam and before Democrat George Gascon, an architect of Prop 47, became district attorney.
And in Austin, Texas, Democratic Travis County District Attorney Jose Garza is feuding with city police amid a record-setting spike in homicides. 
Second Amendment groups, conservative lawmakers and legal scholars have all pushed back against Newsom's proposal, as politically motivated, unconstitutional and a distraction from real crime issues.
FREEWAY SIGNS SLAM LOS ANGELES DA GASCON AS SNUBBED DEPUTIES CRY FOUL OVER HIS TOWN HALL WITH PUBLIC DEFENDERS
"The real problem is California has adopted policies that let criminals continue to commit crimes and get let right out," James Gallagher, the state Assembly's Republican leader, told Fox News Digital Friday. "Californians are tired of it, and he would love to distract them."