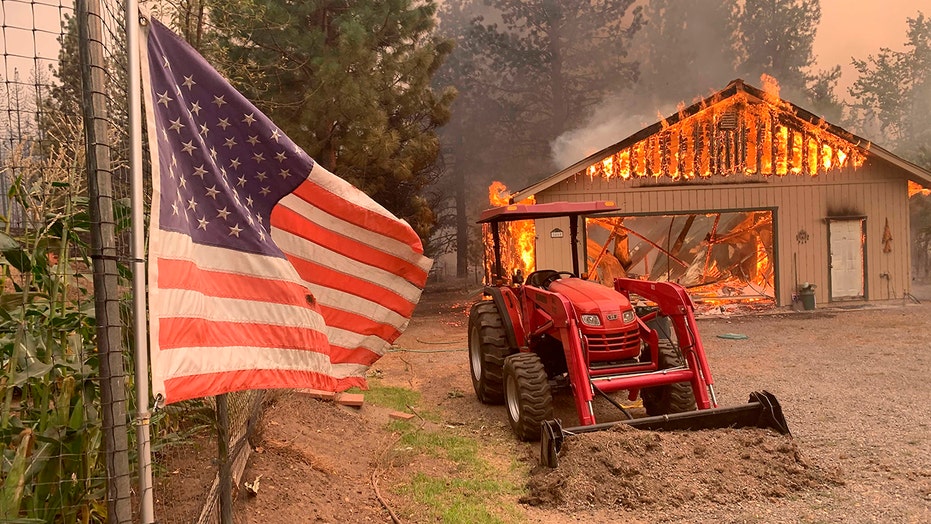 Weekend thunderstorms across the northern Sierra didn't produce much rain, instead whipping up winds and unleashing lightning strikes that bedeviled the more than 6,000 firefighters trying to contain the month-old Dixie Fire amid temperatures forecast to top 100 degrees (38 Celsius).
SOME COVID DEATHS ARE LINKED TO WESTERN WILDFIRES, STUDY SHOWS
"We're definitely still dealing with the possibility of lightning. Winds are all over the place. Things are going to be pretty unstable for the next couple days," said fire spokesman Edwin Zuniga.
Gusts of up to 50 mph (80 kph) on Saturday pushed flames closer to Janesville, a town of about 1,500 people just east of Greenville, the small gold rush-era community decimated by the fire 10 days ago.