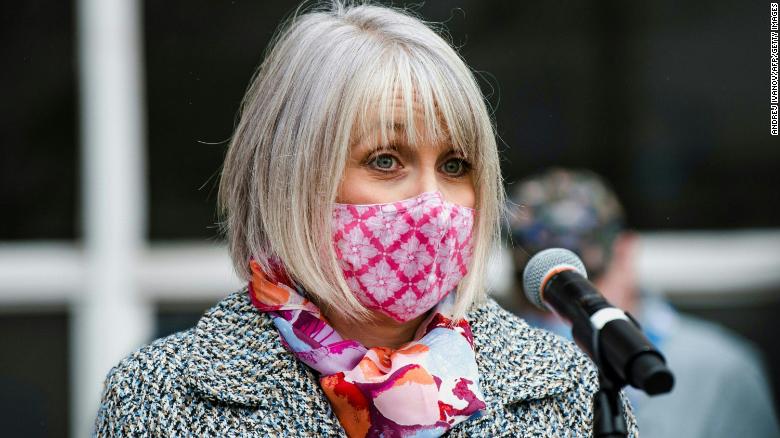 Ottawa It may not have been Santa's sleigh but Canadian Prime Minister Justin Trudeau knows that for most of the country, the UPS flight was nearly as good.
Within minutes of the first doses of the
Pfizer/BioNTech vaccine
landing in Canada on Sunday night, Trudeau
tweeted
a picture of the aircraft's precious cargo
but noted
"our fight against COVID-19 is not over."
Among the early recipients were a personal support care worker in Toronto and an elderly resident in Montreal as Canada began distributing its first 30,000 doses.
"I feel it's emotional because I know how worried and anxious families and health care workers are across the country, how we've all worked so hard as a country to save lives and stop the spread," said Patty Hajdu, Canada's health minister, who said she cried as she talked to one of the early recipients in Montreal.
But Canadian officials are the first to admit that the vaccine rollout will not be as widespread as in the United States or the United Kingdom because of what they describe as a "fiercely competitive" global scramble for early doses.
"We are dealing with an incredibly competitive global environment," said Anita Anand, Canada's minister of procurement at a news conference Monday, adding, "We've been able to negotiate hard, with fortitude, to bring early doses into this country."
While Trudeau told Canadians last week that the country would receive 249,000 doses before year's end, Anand made it clear the number could actually be less than half that.
Dangerous second wave
Canada says it ultimately will have at least four times as many doses as needed for its population of about 38 million people by the end of 2021, but it's the timeline that now concerns federal officials.
"Notably, our portfolio consists of signed agreements with seven vaccine manufacturers that will provide us with access to up to 414 million doses, the most number of doses per capita of any country in the world," said Anand, who has led efforts to put together Canada's vaccine portfolio.
But with Canada now overwhelmed by a second wave of the pandemic, officials are growing concerned that vaccines will not arrive quickly enough to save lives.
The country has reported more than 464,000 confirmed cases, with 13,451 deaths, according to the
Johns Hopkins Covid Tracker
database, with nearly 80% of the deaths occurring among residents of long-term care facilities.
Officials are prioritizing those residents along with health care workers as new restrictions on businesses and gatherings have failed to stem the surge in new cases or to keep the virus out of the vulnerable long-term facilities.
Several provinces — including Ontario, Quebec and Alberta — have set records for both new cases and hospitalizations in the last week.
Canadian public health officials say about 2,900 people are currently hospitalized with Covid-19, and nearly one in five of those patients are in intensive care.
During the past week, Canada reported an average of 100 Covid-related deaths daily, very close to the spring peak.