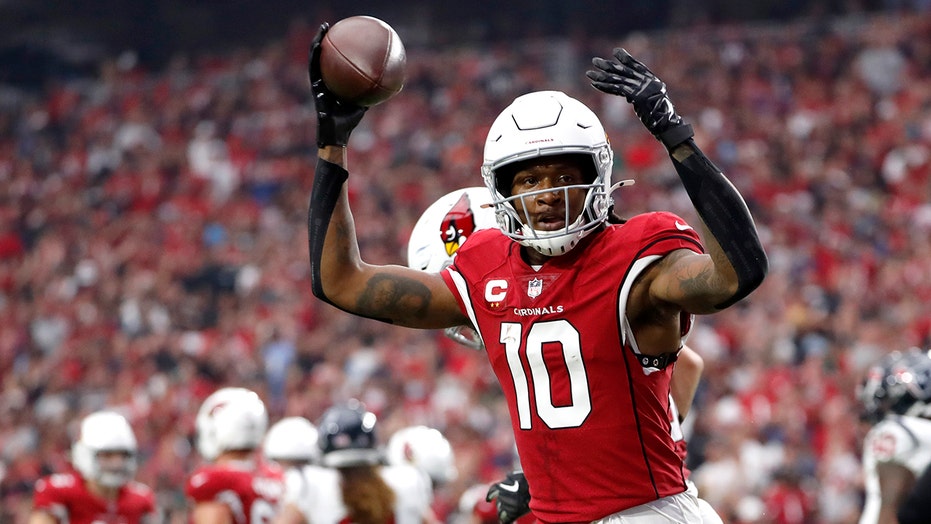 Hopkins was suspended for the first six games of the 2022 NFL season for violating the league's performance-enhancing drug policy. Nonetheless, Larry Fitzgerald told TMZ Sports that Hopkins is still bound for Canton.
CLICK HERE FOR MORE SPORTS COVERAGE .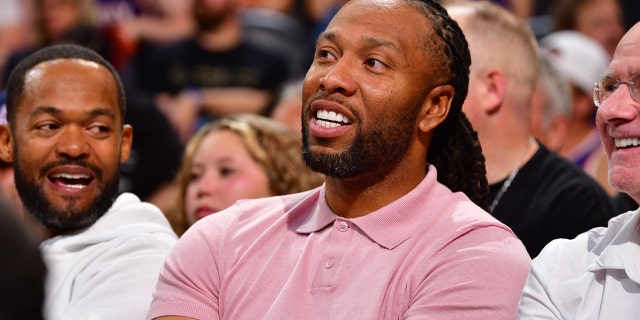 "He'll still be a Hall of Famer. He'll work through it. It's just some adversity and, you know, he's a tough guy, resourceful, and he'll work his way through it," Fitzgerald told the gossip website.
Fitzgerald admitted it was a "big blow" for the Cardinals, who started last season winning their first seven games.
Hopkins said in a statement posted to Twitter earlier this month he was "confused and shocked" by his positive performance-enhancing drug test.
NFL LEGEND ERIC DICKERSON REACTS TO DEANDRE HOPKINS SUSPENSION: 'IT COULD HAPPEN TO ANY PLAYER'
"In my 10-year NFL career, I have never tested positive for using performance-enhancing drugs," the statement read.
"To learn that my November test came back with trace elements of a banned substance, I was confused and shocked.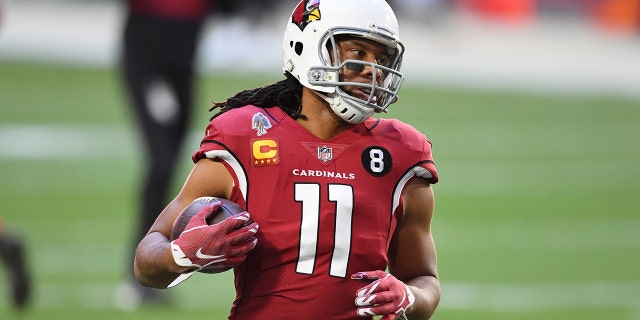 "I am very mindful of what I put in my body and have always taken a holistic approach, so I am working with my team to investigate how this could've happened. But even as careful as I have been, clearly I wasn't careful enough. For that I apologize to Cardinals fans, my teammates, and the entire Cardinals organization. I never want to let my team down.
"I fully intend to get to the bottom of this. As soon as I have more information I will share it."
It's unclear what he tested positive for.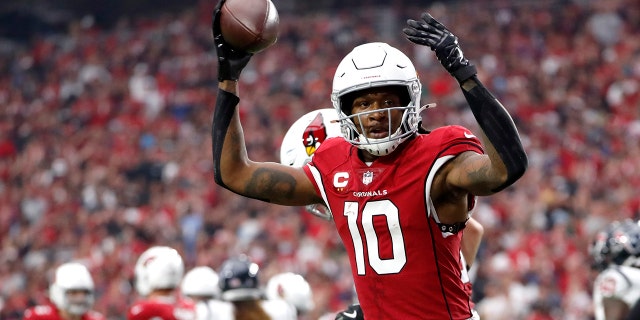 In 10 games last season, Hopkins had 42 catches for 572 yards and eight touchdowns.