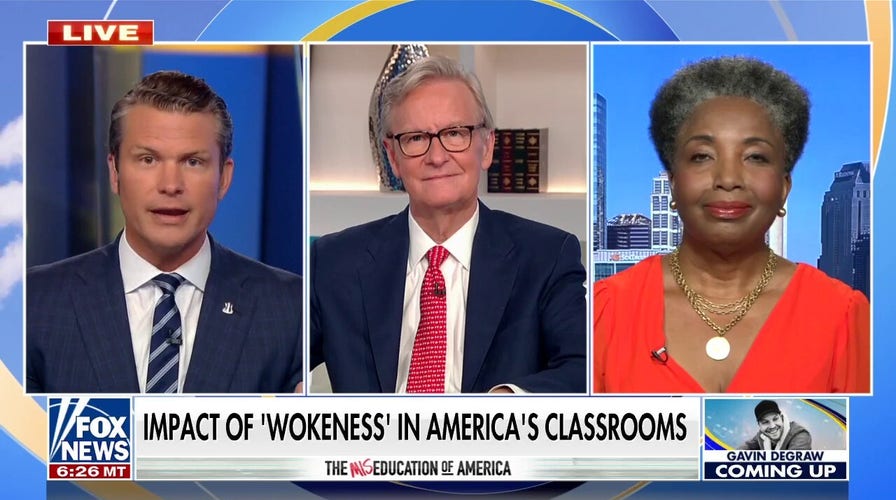 "That is chilling in the sense that the universities have been destroyed. The university is over. The university is not a marketplace for ideas. It is an indoctrination center," Swain told "Fox & Friends." 
"And the persons, the teachers who have come out of the university system. They have come out woke. And if they have a degree in teaching education, their mission is to indoctrinate your children."
Laws intended to prevent the teaching of critical race theory and other divisive concepts in schools have been proposed or passed in dozens of states across the country, drawing varied feedback from education advocates and experts on both sides of the aisle.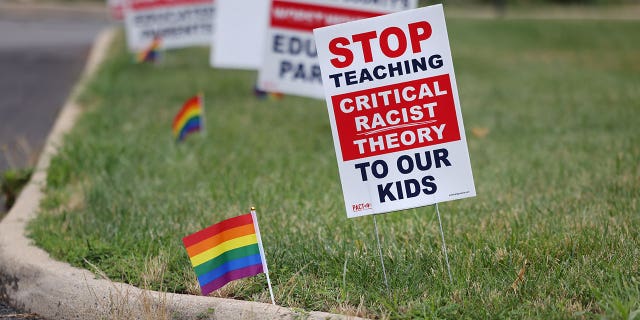 LAWS BANNING CRITICAL RACE THEORY: EXPERTS WEIGH IN ON BENEFITS, CONCERNS OF EDUCATION LAWS ACROSS THE COUNTRY
A law passed in Georgia prevents advocating for "divisive concepts," while not specifically mentioning critical race theory. A North Dakota bill, on the other hand, specifically banned "instruction relating to critical race theory in any portion of the district's required curriculum." 
Parents Defending Education president and founder Nicole Neily said proposals that simply ban critical race theory "don't go far enough."
"We've seen that set of words – critical race theory – districts have been hiding from it. They've been saying 'we don't teach critical race theory in schools,' but we know the underlying ideology is definitely being taught," she told Fox News Digital. 
CLICK HERE FOR THE FOX NEWS APP
Swain said parents need to reconsider if colleges are the best place for their children to get educated. 
Swain said she is reading fellow guest Pete Hegseth's book, "Battle for the American Mind."
"Our young people, regardless of whether they come from conservative or liberal families. They are not being educated."
Fox News contributor Kelsey Koberg contributed to this report.