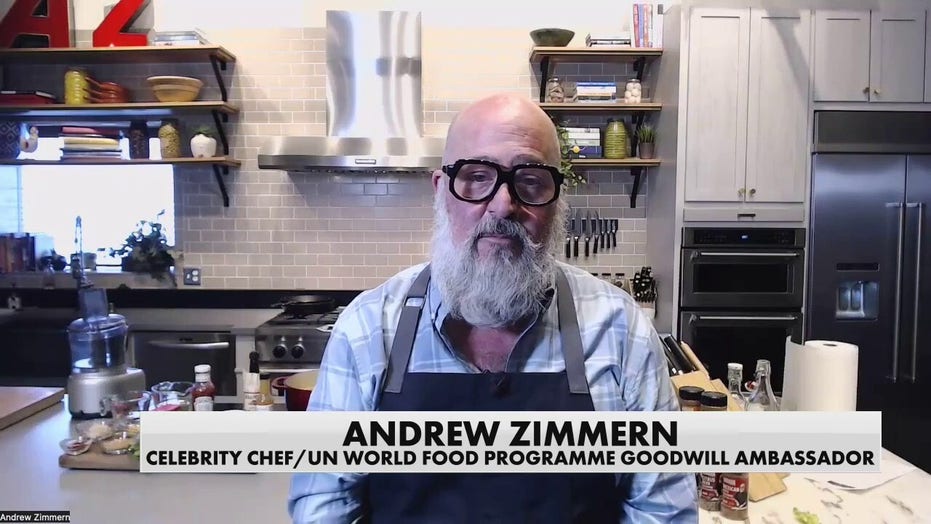 Zimmern told FOX News Edge that he got involved with the annual benefit through his work with the 501(c)(3) nonprofit organization GENYOUth, which has partnered with Taste of the NFL for Super Bowl 2022. The two anti-hunger charities are organizing a ticketed live event at the world-renowned Petersen Automotive Museum in Los Angeles on Saturday, Feb. 12, where food and football will collide.
"Folks can come and participate, come down to interact with incredible chefs and the performance that we're doing with the demos live on stage as well as, you know, have a fantastic party with a purpose to raise money [and] provide hunger solutions for students in schools, which is what GENYOUth now specializes in," Zimmern said in a video interview with FOX. "They're one of the leaders in the country at this, and we're trying to raise as much money as possible."
FRIED HONEY BUTTER CHICKEN BISCUITS FOR YOUR NFL FOOTBALL PARTY: TRY THE RECIPE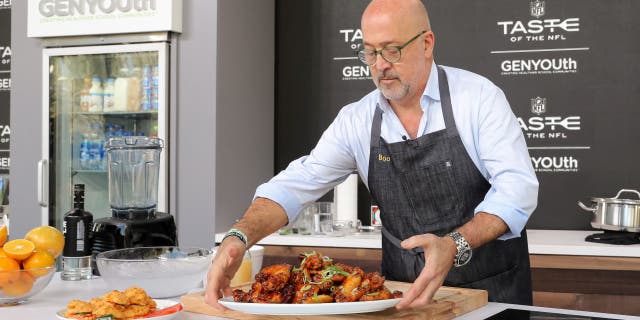 He noted that childhood hunger has been exacerbated as the COVID-19 pandemic and inflation continue. These two challenges are especially concerning for Zimmern, who has been a hunger relief advocate for 30 years and has worked with various equity boards, including the New York-based Services for the UnderServed, the International Rescue Committee and more recently the United Nations World Food Programme as a goodwill ambassador.
"I haven't come across a problem that is as deadly and as crisis-filled as the global and national hunger crisis that we are currently enduring," Zimmern said. "I'm staggered by this… To me, it is the biggest head-scratcher of head-scratchers."
Zimmern went on to say that while he's grateful nongovernmental organizations have stepped up to combat hunger, he wants the world to realize that a society that's eliminated hunger with nutritious foods is likely to face economic and public health benefits, including less money spent on preventable food-related diseases, an improvement to national security, decreased pressure on the criminal justice system and overall productivity.
FOOTBALL BUTTERCREAM SUGAR COOKIES FOR GAME DAY DESSERT: TRY THE RECIPE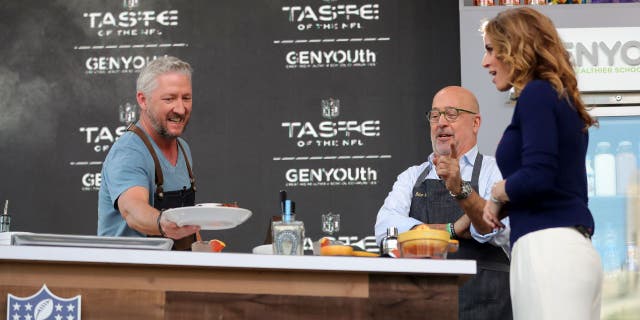 In his own words, "Food is both a tool for understanding other people, and it's also a solution to improving lives both here in America and around the world."
For citizens who would like to show their support for Taste of the NFL and GENYOUth, but won't be able to attend the live event on Saturday, Zimmern said spreading the word about these two organizations or joining The Virtual Home Gate would be helpful.
The digital experience will include demos from celebrity chefs Carla Hall, Tim Love, Lasheeda Perry and Mark Bucher who going to be at the live event as well. Viewers will also be able to see discussion snippets from special guests, which NFL players, professional athletes and media personalities.
SUPER BOWL LVI SNACKING: 5 WINNING DIPS TO SERVE FOR THE BIG GAME