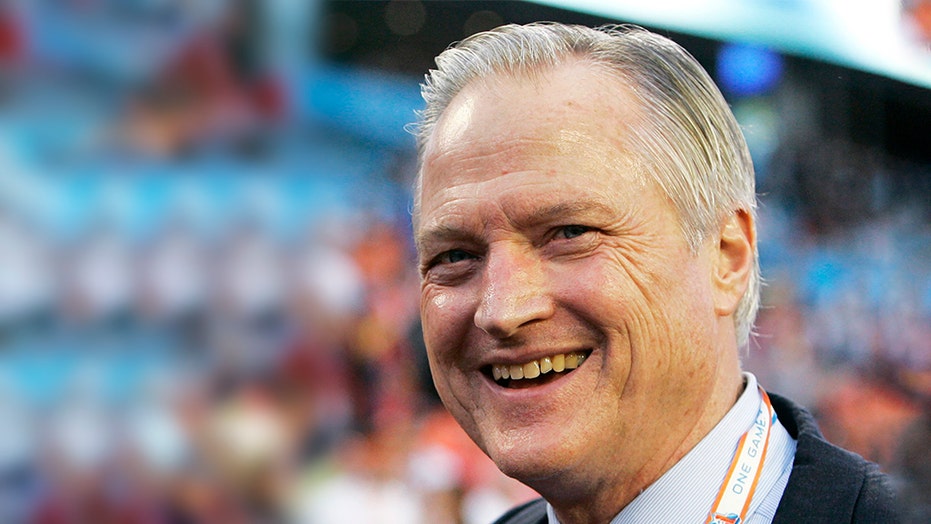 Poles was hired as Chicago's general manager on Tuesday, almost 15 years after he signed with the team as an undrafted free agent and then failed to make the final roster.
CLICK HERE FOR MORE SPORTS COVERAGE .
Poles spent the previous 13 seasons in the Chiefs' front office, the past year as executive director of player personnel under general manager Brett Veach. He was the team's director of college scouting in 2017 when Kansas City drafted Patrick Mahomes with the No. 10 overall pick — after Chicago took Mitchell Trubisky at No. 2.
"The Chicago Bears are one of the flagship franchises in the National Football League and are recognized as one of the most prestigious clubs in all of sports," Poles said in a release. "It's an honor for me to join such a well-regarded organization. Together with my family, I'm looking forward to hitting the ground running to help get this organization, its fanbase and the city what they deserve: a winning team and a Super Bowl trophy."
The Bears fired general manager Ryan Pace and coach Matt Nagy after a 6-11 season, hoping new leadership will lift a struggling franchise. They brought in Hall of Fame executive Bill Polian to lead a five-person search team that also included chairman George McCaskey and president Ted Phillips.
They settle don the 36-year-old Poles.
"I think the Bears are in a nice position with him, he's smart, he knows football, he knows players, he works hard and he's organized," Chiefs coach Andy Reid said Wednesday. "That's what they're getting — that's pretty good intangible things to be putting in your department there. He's good with people also, and I think he'll do a nice job."
A big part of Poles' job will be solidifying the quarterback position that has haunted the founding NFL franchise for decades.
That likely means figuring out a way to get the most out of Justin Fields and surrounding him with the talent to help him develop. The former Ohio State star had a shaky rookie season, though he also showed potential.
Turning around the franchise will be a big job. First up, he has to help the team settle on a coach after Nagy was let go.