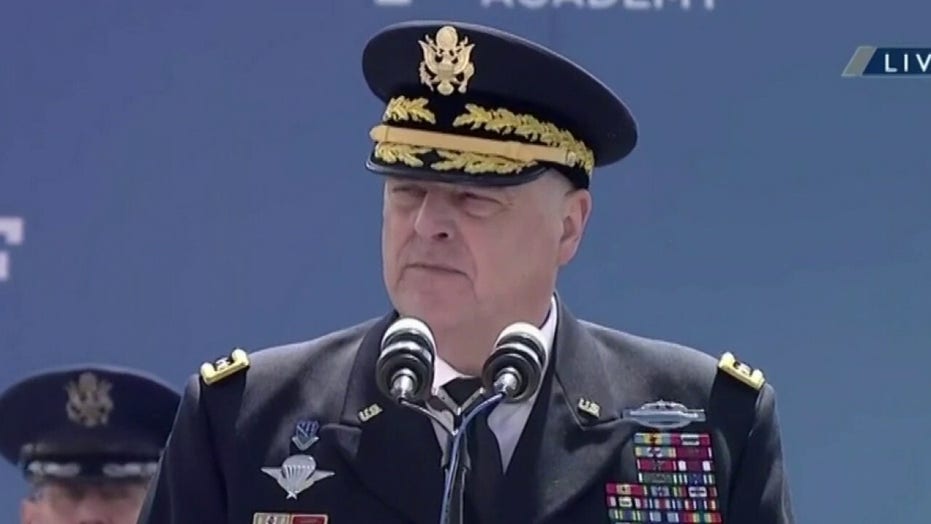 Gen. Mark Milley, presidente del Estado Mayor Conjunto, dijo que la paz es "deshilachado en el borde" como los EE. UU.. compite con China y otras potencias en su discurso de graduación en la Academia de la Fuerza Aérea el miércoles.
"We are now in the 76th year of the great power peace following World War II, and it is under stress," Milley told graduating cadets. The four-star general admitted the U.S. was in "a great power competition with China and Russia." The challenge, él agregó, has been to stay competitive but avoid a "great power conflict."
CHINA 'COVER-UP' HAMPERING INVESTIGATION INTO COVID ORIGIN: TOP US GENERAL
Milley also commented to Fox News about the Chinese government's "lack of transparency" investigating the pandemic's origins.