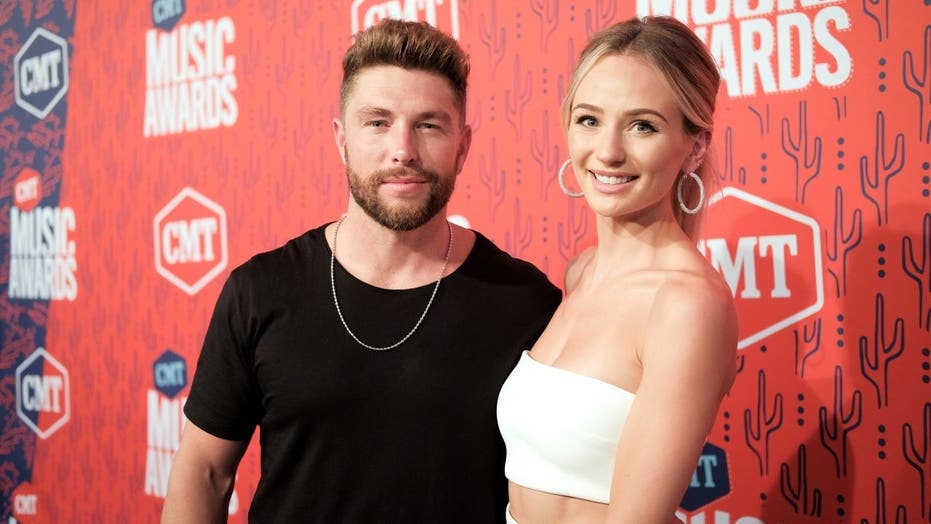 The couple welcomed their first child together, a son named Dutton Walker Lane, on June 8, Bushnell revealed on Thursday.
"Your dad and I can't get enough of all 9 pounds of you," she captioned an Instagram photo, which featured her sweetly holding the pair's bundle of joy.
She added, "Now back to baby cuddles and praising Jesus over and over again for this little miracle!!"
COUNTRY MUSIC STAR CHRIS LANE AND LAUREN BUSHNELL WED AFTER FOUR-MONTH ENGAGEMENT
Lane also shared the news, writing on Twitter: "Words can't describe the love i feel inside my heart for this little man! Thanks for all the prayers."
"I will never understand how Lauren birthed a 9 pound baby!" he mused. "DUTTON WALKER LANE welcome to the world."
The post also included a video of Lane holding his baby boy for the first time. 
CELEBRITIES WHO HAD BABIES IN 2021
Lane and the former "Bachelor" contestant married in October 2019 after a whirlwind romance.