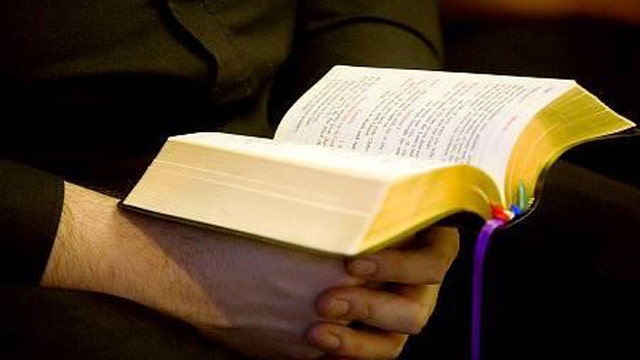 "For over 160 years, the societal conflict over evolution has been deep and stubborn. But now, in a surprise twist, evolutionary science is making space for Adam and Eve," S. Joshua Swamidass, an associate professor at the Washington University School of Medicine in St. Louis, Missouri, told Fox News Digital. "It turns out that the theological questions are about genealogical ancestry, not genetics. In this paradigm shift, we are finding a better way forward, a better story to tell."
In his book "The Genealogical Adam and Eve: The Surprising Science of Universal Ancestry," Swamidass argues that genetics and evolutionary theory do not conflict with the existence of Adam and Eve, universal ancestors of all humans whom Jesus died to save.
GENETIC 'ADAM' AND 'EVE' UNCOVERED
Modern genetics only captures a small sliver of the story of human ancestry, Swamidass writes. While your parents are both 100 percent your parents, you only get roughly 50 percent of your DNA from each of them, and only about 25 percent of your DNA from your grandparents. As you go farther back, you have more genealogical ancestors who each contribute less and less to your DNA.