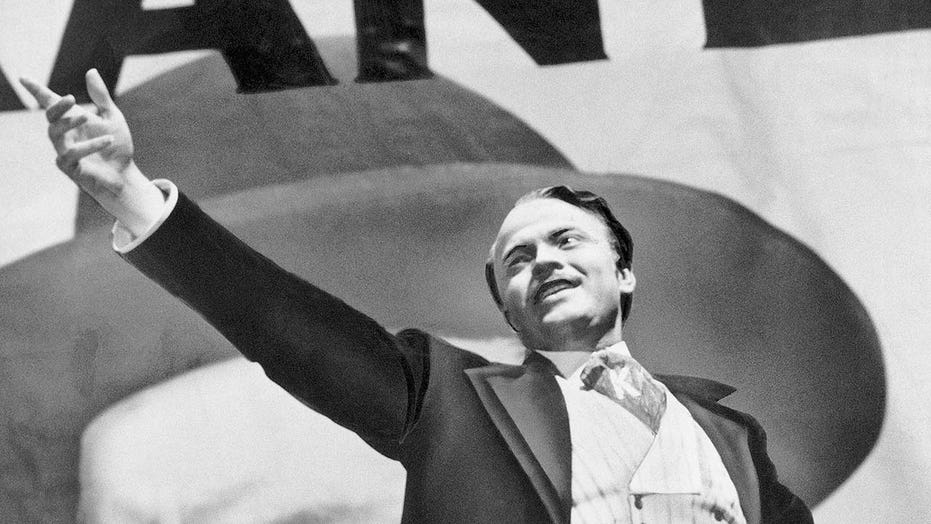 The 1941 movie directed by Orson Welles is known as one of the best films in history, and until very recently, held a 100% Fresh score on popular movie review aggregator site Rotten Tomatoes.
However, the website recently added an 80-year-old review of the movie to its already-compiled collection that dropped the score to 99%.
On May 7, 1941, Mae Tinee wrote a largely negative review of the movie for the Chicago Tribune Daily.
AFI RATES 'CITIZEN KANE' NO. 1 MOVIE
"It's interesting. It's different. In fact, it's bizarre enough to become a museum piece," she wrote at the time. "But its sacrifice of simplicity to eccentricity robs it of distinction and general entertainment value."