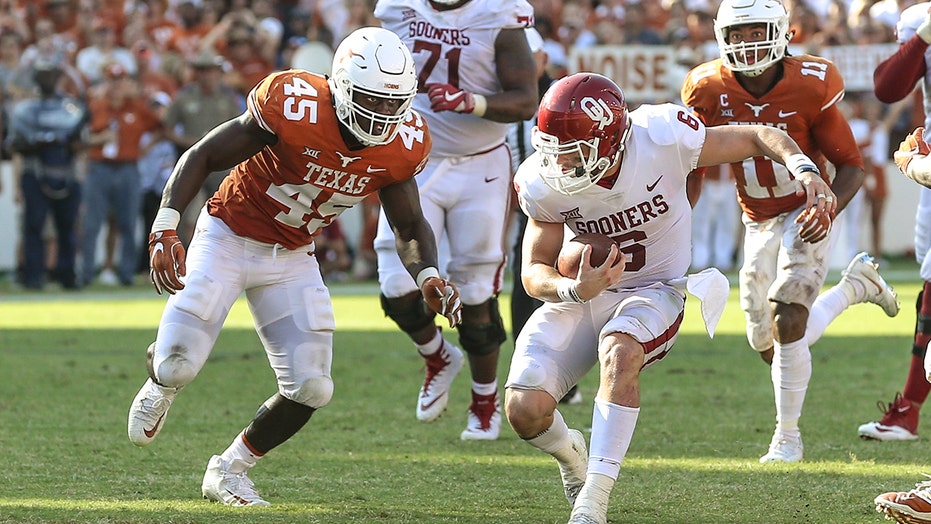 With news breaking a few hours ago that Texas and Oklahoma have inquired about joining the SEC, it's deja vu all over again.
Confession: These are my favorite types of stories out there. I love the complexities of business, politics, sports, and the future of college athletics all being rolled into one complex chess match.
CLICK HERE FOR MORE SPORTS COVERAGE .
Further confession, my wife considers conference realignment to be the most boring topic in sports history. She won't read this, but if she were reading it, her eyes would be rolling already.
So let's consider the nine biggest questions raised by the idea of Texas and Oklahoma to the SEC.
1. The first and most important question is this: what would be required for Texas and Oklahoma to join the SEC?