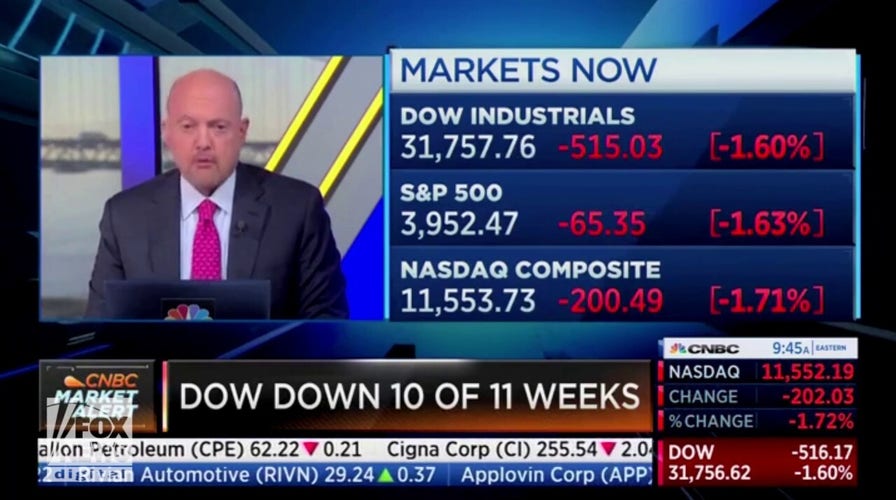 He also called out the president directly, actually shouting, "He's not in touch with business!"
During the Friday episode of Squawk on the Street, Cramer appeared to have had enough with the Biden administration's economic policies and its talking points about overseeing an economic recovery.
He claimed that President Biden's people simply "hate fossil fuels" and they're not willing to work with oil companies to lower gas prices because that would look bad to their voters. He also admitted that the U.S. produced more oil under Trump.
TWITTER LAMENTS 40-YEAR-HIGH INFLATION, BLAMES BIDEN'S 'FAILURES': 'NOT GOOD'