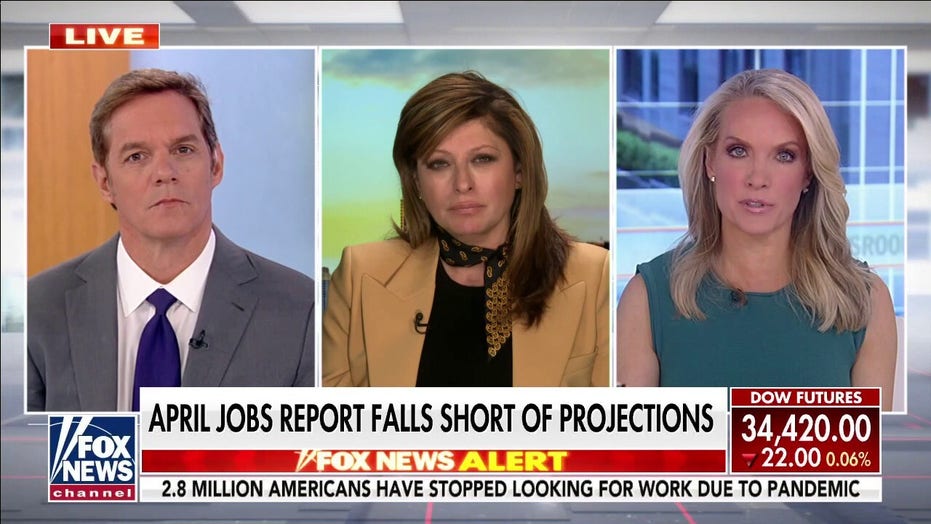 The April jobs report released on Friday shocked the nation, which saw just 266,000 jobs created and a rise in unemployment after economists expected roughly 1 million jobs to be created amid the country's economic recovery from the coronavirus pandemic.
However, one of the top stories on CNN's website on Friday afternoon was the White House drama over how the Trump presidency kept the lawn. 
CNN'S JAKE TAPPER RIPS ELISE STEFANIK OVER TRUMP SUPPORT: EITHER IT'S 'AN ACT' OR SHE 'GOT A LOBOTOMY'
The report, which had the headline "The 'headache' Trump left behind for Biden on the White House lawn," detailed how the Trump administration was inactive on "paramount" upgrades that were needed on the property.
"They didn't want the noise and, Melania Trump in particular, wanted to avoid disrupting the aesthetics on the back lawn, where there could perhaps be events," CNN reported. "The first couple decided to 'pass it to the next guy,' said one of the people familiar. That next guy ended up being President Joe Biden."